Dedicated to those classmates of 1967 who are no longer with us.
If you would like to add a comment or memory, please contact me.
Listing is alphabetical by last or maiden names.
---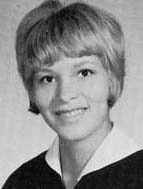 Susan ARMITAGE Hanzo died September 22, 1996 in Davis of an illness
Obituary: Sacramento Bee, September 24, 1996 - SUSAN ELLIS ARMITAGE HANZO - September 22, 1996, in Davis. Wife of Thomas A. Hanzo, Davis; daughter of Robert M. Armitage, Bodega Bay, CA; sister of Nancy Gregory of Gig Harbor, WA; and Eve Yabroff, Scotts Valley, CA. Also survived by four nieces and four nephews. After a lengthy illness, died at her home. Susan was a graduate of Encina High School, Sacramento, and received a Bachelor of Arts and a Master of Arts in English from UC Davis. She was a devoted member of St. Martin's Episcopal Church. Her many good friends will greatly miss her care and love.
Tribute: The two "Susies" (Sue Armitage & Sue Staples) were immediate first friends to me when I moved into their neighborhood as a very young girl. I did not realize how blessed I was at the time. Sue Armitage was extremely gifted as a brilliant student, creative thinker, and kind-hearted individual. She always seemed to be so much more mature than the rest of us. Sue seemed to be an "old soul" even as a young girl. She would help ground us and that restraint helped prevent us from getting any real serious "groundings" from our parents. I was the first of the group to have a car, so I would pick up Sue, Sue, Nora Downie, and Donna Whipple for school. They would all tease me about my heavy-handed use of perfume - all except Sue. She would say, Julie wouldn't be Julie without it. We remained good friends all through high school. --posted by Julie Barbeau Quintana '67 on 08-25-2-2002
Tribute: Julie B. speaks volumes of her close friend. I'm sure she's happy of what you have stated and feels the same about you, Julie. I always felt it an honor to just say "hi" to Susan in passing from class to class. She was in a league of her own but was always well mannered and kind to me and others. May she rest in peace and carry on with the charm and class she always seemed to have. --posted by George Rogers '67 on 08-27-2-2002
Tribute: I was so sad to see that Susan Armitage had passed away. One of my fondest memories is the summer after 6th grade that Julie, Nora, Susan, Susie, and I spent together. We were inseparable. The days were lazy (except Susie S. had to work on refinishing her bedroom dresser before she could play). Susan and I tried to meet every day by 9:30 am so we wouldn't sleep the day away. We all talked with each other for hours, learning to grow up together. What special times. --posted by Donna Whipple Anderson on 06-08-2007.
---
Ken BAGGETT died March 4, 2003 in Sacramento of an illness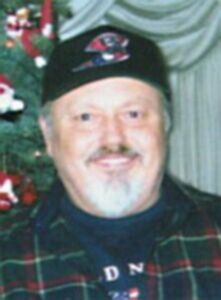 Obituary: Sacramento Bee, March 6, 2003 - KENNETH RAY BAGGETT - Born on April 14, 1949. A native of Sacramento, passed away at home on March 4, 2003, after a lengthy illness at the age of 53. Loving son of Clyde and Gwen Baggett, brother of Debra Readdick, brother-in-law of Bill Readdick, and uncle of Ryan, Kyle, and Travis Readdick. Ken enjoyed fishing, telling and laughing at jokes, and shooting pool with his friends. Friends are encouraged to recognize Ken's life in a personal celebration; at Ken's request there will be no formal services. Memorial contributions may be made to Kaiser Hospice at 2025 Morse Ave., Sacramento, CA 95825 or a charity of choice.
Tribute: What a guy. Everyone who met Kenny liked the guy. How could you not? Those peg-legged Levis and Beatles boot shoes of the mid 60's. That was in style then. Kenny was cool. No doubt about it. There wasn't one word to sum up Kenny; it was two, great guy. Never a dull moment with him around and not a bad ball player either. I'm sorry to have missed you over the years, Kenny, but I'll catch up with you again in that big ball park in the sky. Keep on smiling, buddy. --posted by George Rogers '67 on 06-20-2004
---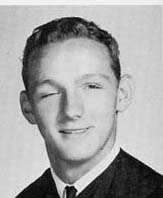 Jerry BANNON died May 6, 2006 in Spokane, WA, of cancer
Obituary: Spokesman-Review, May 9, 2006 - BANNON, Gerald J. (Age 56) - Born August 1, 1949 in Auburn, CA; passed away May 6, 2006 in Spokane, WA, after a long courageous battle with cancer. Jerry is survived by his wonderful wife of 25 years, Sue Bannon. He is also survived by his son Legion of Spokane; sisters Donna Coons of Stockton, CA, and Patsy Bannon of Lodi, CA; brother George Emert of Spokane. He was preceded in death by his daughter Kimberly Bannon; brothers Allen Bannon, Jr. and Eugene Emert; parents Allen and Marge Bannon. He loved the outdoors and camping and fishing. He enjoyed his rose garden but especially loved his dog "Dakota" and cat "Missy" who will miss him dearly. He loved his two grandsons Ailim and Ben. Also all his nieces and nephews. They all held a special place in his heart. Jerry worked for Kaiser Aluminum, Trentwood before his illness. We would like to thank everyone at Kaiser for being so kind and understanding during this difficult past year. Especially Vicky Bell and Randy Moyer. Jerry also worked for Hollister-Stier for several years and Securitas Security Services. In lieu of flowers, donations can be made to Cancer Patient Care, 1507 E. Sprague Avenue, Spokane, WA 99202 in his name. Memorial service Friday, May 12, 2006 at 11 AM at Spokane Cremation & Burial Service, 2832 N. Ruby, Spokane, WA.
---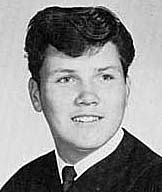 Steve BARRETT died December 19, 2005 in Roseville of cancer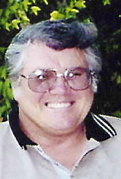 Obituary: Sacramento Bee, Dec. 21, 2005 - BARRETT, Steven R. - Born Sept. 6, 1948, and died peacefully at home, surrounded by his family on December 19, 2005, after a valiant seven-year fight against cancer. Lovingly survived by his wife of 31 years, Linda, son Todd (Shannon), and daughter Kellie (Brian). Proud "Papa" to Sierra, Courtney, and Erin Barrett and Alyssa, Colson, and Owen Thomas. Also survived by mother Marci, stepfather Johnny Dell, brother Rick (Jeannie), sister Pam, sister-in-law Sue, and brother-in-law and best friend Terry McMichael. He also leaves behind nieces, nephews, and countless family and friends. His second family was the 940th Maintenance Squadron at Beale AFB. Steve proudly retired on Sept. 2003. Viewing at Mount Vernon on Dec. 21 from 5:00-8:00 PM, and services at Mt. Vernon on Dec. 22 at 10:00 AM. In lieu of flowers, please donate to the American Cancer Society or Kaiser Hospice, 2025 Morse Ave., Sacramento, CA 95825.
---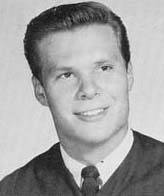 Richard BASCHERINI died June 20, 1992 in Fair Oaks when struck by a car
Article: Sacramento Bee, June 22, 1992 - PEDESTRIAN KILLED BY AUTO - A pedestrian was struck and killed by a passing car Saturday night as he crossed Fair Oaks Boulevard in Fair Oaks, according to the Sacramento County coroner's office. RICHARD BASCHERINI, 43, of Sacramento was walking south across Fair Oaks Boulevard between New York Avenue and Pennsylvania Avenue when he was struck shortly before 10 PM. The California Highway Patrol is investigating the accident, the coroner's office said. Bascherini died at 11:38 PM at the UC Davis Medical Center.
Obituary: Sacramento Bee, June 23, 1992 - RICHARD C. BASCHERINI, AUTOMOBILE SALESMAN - Mr. Bascherini, 43, had worked as a car salesman for about 15 years, most recently with Von Housen Motors in Sacramento and Berberian European Motors in Stockton. He was a graduate of Encina High School and had served with the Navy during the Vietnam War. He resided in the Los Angeles area for several years before returning to Sacramento. Mr. Bascherini is survived by his wife, Lynn; mother and stepfather, Doris and Royal Neilson of Sacramento; stepmother, Arlene Entenza of Playa Del Rey, Los Angeles County; stepbrothers, Richard Darling of Santa Monica and Jeffrey Neilson of San Jose; and stepsisters, Annette LeDoux and Laurel Neilson, both of San Jose. He was preceded in death by his father, Richard Sr., and a sister, Barbara Ann.
Tribute: Super nice guy. Had you in several classes, mostly PE. You always had a great attitude. I'll always remember joking with you and seeing you smile. Keep on smiling, Rich. --posted by George Rogers '67 on 08-27-2002
Tribute: I was looking for information on the Bascherini family, and I noticed your site mentioned my cousin Richard Bascherini Jr., who was struck by a car and died in 1992. I adored him. He was like a brother to me, and I just wanted you to know that I appreciate that he is included in the list of those who passed away. He was a great guy, and I miss him very much. Thank you. You never know what you're going to find on the Internet. --posted by Jane Hughes Yeung on 07-05-2003
---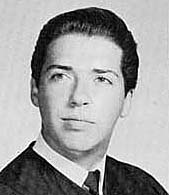 John BECKEL [BENGSTON] died September 11, 2001 in Carmichael
Obituary: Sacramento Bee, September 13, 2001 - BECKEL, John J. - Peacefully in his sleep on Tuesday September 11, 2001 at the age of 52. Born September 25, 1948 in Eugene, OR. He is survived by his loving wife Susan, beloved father of Sarina of Sacramento, Andrea of Carmichael, and Jason of Fremont, a sister Carroll Ingram and husband Bob, a granddaughter Lilyann, uncles George and wife Joan Shephard, Dick and wife Kathy Shephard, Bill and wife Gerilyn Shephard, all of Eugene, OR, and many nieces and nephews. Family and friends are welcome to attend a memorial service on Friday, September 14, 2001 at 11:00 AM at Sierra View Funeral Chapel, 6201 Fair Oaks Blvd., Carmichael. In lieu of flowers, donations should be made to any charity of their choice to help in the aid of the victims of New York.
---
Wayne Galen BEECHER, Jr. died December 25, 2007 in Sacramento of a heart attack & diabetes
Obituary: Sacramento Bee, January 3, 2008 - BEECHER, Jr., W. Galen - Mar 2, 1949 - Dec 25, 2007 - Galloping Galen has galloped into the sunset. He will be forever loved by his daughters Chelsea and Crystal Beecher, his granddaughters Catalina and Madison. He will also be missed by his father Wayne, his mother Evelyn, and his brother Brad. He will be greatly missed by his close friends, the Bizeaus and Clarks, and all that have known him over the years. A memorial service will be held on Saturday, January 5, 2008 at 1:00pm at Trinity United Methodist Church, 2245 Highridge Drive, Sac. 95825.
---
Lou BERGH died October 6, 1999 in Sacramento of kidney failure
Obituary: Sacramento Bee, October 7, 1999 - LOUIS HENRY BERGH, JR. - Of Sacramento, October 6, 1999. Beloved son of Johnnie Bergh and the late Louis Bergh, Sr. Loving brother of Jimmy Bergh. Survived also by many aunts and uncles. Graduate of Encina High, attended City College of San Francisco, and received his BA from Sacramento State College. Inurnment private.
Tribute: A quiet but super nice guy like his brother Jim. I was fortunate enough to know Lou and his family especially Jim, the best catcher to ever play ball for Encina. Lou was soft spoken, but I talked with him a lot because he was so much like Jim; composed, honest, and funny. Yes, Lou, you were a guy with that Bergh humor and I thank you for the laughs. Lou was never one to brag, but he escorted then Governor Reagan's daughter Patti on a few occasions. A known fact but never that big a deal to Lou or his family. That says something about Lou's demeanor and the family pride. Lou's dad ran a couple hamburger franchises called "Lou's" Burgers comparable to "Tiny's" on Fulton Ave. Lou, you had class and honor many never knew of. You left us like one of your brother's home runs. You made good while you were here and never made any waves. That was the Lou Bergh I knew. Rest easy, Lou. --posted by George Rogers '67 on 06-20-2004
---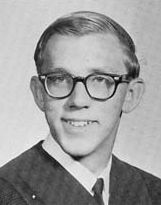 James George Bickford died March 10, 2018 in Jackson
Obituary: Ledger Dispatch, March 12, 2018 - James George Bickford - James George Bickford age 69, of Jackson, CA passed away on Saturday, March 10, 2018 with his family by his side. He was born to the late Francis and Frances (Christensen) Bickford on December 29, 1948 in Sacramento, CA. At his request there will be no services. Memorial contributions in his name may be made to Hospice of Amador & Calaveras Counties, P.O. Box 595, Jackson, CA 95642 or Alzheimer's Treatment and Research 640 Jackson Street, Saint Paul, MN 55101. Condolences may be sent to the family by visiting www.danerimortuary.com and signing the guest book.
Tribute: I just learned of the passing of Jim Bickford. He attended Encina and was in the class of 1967. Jim passed 3/10/2018. If you don't remember Jim, his primer gray '55 Chevy was legendary at Encina and every other high school around. Jim was my best friend. I'll miss him. –posted by Richard Clark on 06-10-2018
Tribute: I very much remember Jim. More from Cottage Elementary as I only attended Encina my freshman year. It may seem silly but I specifically remember a "boys only" four square game I was watching. Jim held the ball and told the others they had to let me play. Small kindnesses can last a lifetime. I hope the years were good to him. RIP. –posted by Jacqui (Tellefsen) Mcchesney on 06-10-2018
Tribute: I am sorry to hear of Jim's passing. Many times during our years at Encina, Jim would pick me up in the morning along with John Meyer to go to school. I recall how the cold air or rainwater would come up through the gaping hole where the gear shift was and the bare metal floorboard. And the many times going to Jim's home only to find him in the giant hole in the covered driveway working on that '55 primer gray Chevy. Everyone who knew Jim will certainly miss him. –posted by Gary Yuke on 06-11-2018
Tribute: Jim was special, primarily being known as a car guy. I recall the close friendship Richard and Jim had. Two really nice guys. Rich with his GTO and Jim with that nasty-sounding jacked-up primered '55. If I recall it, he even had fender well headers, a 301ci SB but had a 3 speed maybe later a 4 speed. Not sure if he had 4.56 gears in the rear end or not. Jim worked hard for his car and its parts, showing how it was done by a HS kid saving every nickel and dime out of pocket how to build a hot rod. That '55 had a nice stance to it as well. I believe he had mechanical lifters as well in that 301. He did it right, that's for sure. He was a pioneer of sorts looking back for his age to have a hands-on built by hand hot rod. Very sharp and true car guy. I last saw Jim in early 68, he was working at that Union 76 gas station on the corner of Arden and Morse near his house. I had just gotten back on leave from Vietnam, ready for another tour, as we shot the breeze about our cars (hot rods) and kids at Encina and the good times we had. I didn't see his '55 unless he left it home just a walk away from the gas station. Jim was a good guy, quiet, and made us all proud to know him. May he RIP. –posted by George Rogers (Hot Rod) on 06-11-2018
Tribute: Sorry to hear that Jim passed away. We were good friends growing up together and in our high school years spent a lot of time working on our cars in his carport. Most everyone recognized him for his '55 Chevy in need of a paint job. He loved to work on his car and that's where you could usually find him - at auto shop or on his driveway with the car parked over the pit. A good friend, always willing to help and give of his knowledge. We had fun growing up and left a lot of rubber on the road! Thanks for the friendship and memories, Jim. –posted by John Meyer on 06-11-2018
---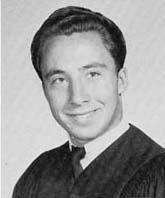 Dennis BRALEY died August 10, 1980 at Frenchman Lake of heart failure

Obituary: Sacramento Bee, August 13, 1980 - BRALEY, Dennis Alan in Portola, August 10, 1980. Aged 31 years. A native of Michigan. Loving father of Kevin A. Braley of Texas. Beloved son of Clarence and Welthea Braley of Sacramento. Grandson of Florence Braley of Montana. Friends are invited to attend services Wednesday, August 13 at 2:00 PM in Mount Vernon's Church of the Valley, 8201 Greenback Lane, Fair Oaks. Interment will follow in Mount Vernon Memorial Park.

Tribute: Dennis was one of the happiest guys I ever met. Always a smile or grin and just a plain good guy. He was always uplifting and just a lot of fun. Michael Rhea was a very good friend of Dennis's during and after HS. I still remember Dennis and his white with black top 1959 Chevy Impala convertible. I'm at a loss of words because I've thought of Dennis many times over the years and even recently thinking about the wild weekends we all had in HS. The last time I saw you was in 68 or 69 when you and Mike rented a house together off Fair Oaks Blvd. May you rest in peace, good buddy. You were a joy to be around and well liked by all who crossed your path. --posted by George Rogers '67 on 08-22-2006

Tribute: Dennis completed requirements for graduation and graduated mid year. He attended American River College and worked with his brother, Bob, at a gas station at Mather Air Force Base. It was there he met his wife. He managed a Shell Service Station near Watt Ave. and Auburn Blvd for a while. Then Dennis and his wife moved to Reno. He worked at various jobs, but settled at Model Dairy and worked there a number of years. His boss, Irv Lewis, wrote a letter to his parents, telling them that Dennis was the nicest person he had ever met. Dennis was blessed with a son in 1976. Unfortunately, Dennis's health declined and he passed away in his sleep of natural causes in August of 1980. --posted by Welthea Braley (Dennis's mother) on 08-23-2006

Tribute: Dennis was my next-door neighbor and best friend in early grade school. He taught me how to climb trees and build forts and play in the dirt. In the summer, we had little red lanterns and played outside after dark. Our yards put together seemed huge back then. I went camping for the first time with Dennis and his family. We were very close. Dennis was kind and honest, hard-working and funny. He could also play a pretty mean accordion. He was my friend no matter what and I miss him. --posted by Judy Williams Baggett '67 on 08-24-2006
---
BRUTON, Kenneth Wayne died on February 10, 2013 (senior photo not available)

On February 10, 2013, at 63, Ken began his gig as heaven's newest comedian. No one will ever be able to replace his gift of laughter. A recent retiree of Raley's, he is survived by his parents Rex and Hazel Bruton; wife Terry; daughters Amy, Stacy, Miki, Pepper; sons-in-law Quinn, Dan, Jim, Edward; grandsons James, Anthony, Liam; sister Karen; brother-in-law Gary; and too many other friends and family to mention. A memorial service will be held on February 23 at 10 AM at the Arcade Creek Manor apartments' clubhouse in Citrus Heights. Published in the Sacramento Bee Feb. 17, 2013.
---

Michael CALLAGHAN died April 5, 1996 in Sacramento of a suicide

Tribute: Mike, we played a couple years of baseball together. I always felt confident I could throw hard to home plate with you there and you would catch the ball. Thanks for all the great memories and rest well as you're not forgotten. --posted by George Rogers '67 on 08-27-2002
---
Phillip CARAWAY died June 1, 1990 in Sacramento from a car accident
Article: Sacramento Bee, June 7, 1990 - HIT-RUN VICTIM IS BURIED, CHP Seeks Driver of Tan US Pickup - Hit-and-run victim PHILLIP CARAWAY was buried this week, leaving his wife and two young children with more questions than answers. The Kaiser-Permanente X-ray technician was run off the road after he left the Morse Avenue hospital for his home in Elk Grove last Friday morning. A man driving a pickup truck chasing Caraway came alongside his subcompact on Highway 99 near Florin Road, swerved into it and sent the small car spinning and overturning, the California Highway Patrol said. Caraway, 40, who was thrown from the car, died of massive head injuries. Investigators said Wednesday that they are still trying to find both the pickup and its unidentified driver. "We are treating this as a homicide," said Officer Richard Sullivan. Caraway, a Vietnam veteran who served as a medical technician on the battlefront, was buried Monday at Sacramento Memorial Lawn. At the service, about 100 mourners heard his favorite classical music and taped sounds of the sea. His wife Sandra is inconsolable -- and angry. "Anything my husband may have done on the road that night doesn't justify his being killed, no matter what it was, "she sobbed Wednesday in the loving room of her house. Sheela, the couple's 3-year-old daughter, played at her feet; the older child, Alexandria Tara, 5, was in school. "I hope they catch him," she said of the hit-and-run driver. "But I don't want him to get the death sentence. That would be too easy. I want him to go to jail for the rest of his life. Because my kids," she said in a breaking voice, "will be without a daddy for the rest of their life." According to Officer Sullivan, a full-size American-made pickup truck was seen pursuing Caraway's car of Highway 99. "From witness accounts, it appears that both vehicles were southbound, in the fast lane, at a high rate of speed," he said. "The victim's vehicle, a small Chevy Geo, was going about 80 mph, and the pickup was following 10-20 feet behind him." Eventually, the pickup pulled alongside Caraway's blue car and swerved into it, causing it to go out of control. The pickup, described as beige or tan with large wheels and a trailer hitch, was reportedly pursued by a witness, who was unable to get its license. Investigators believe the suspect vehicle may have minor damage and blue paint on its left side or front end. "Phil was a good driver, a defensive driver," Sandra Caraway said. "He watched out for other people who were driving poorly." She speculated that Caraway, perhaps not liking the way the pickup was moving, may have passed that vehicle, triggering a chain of events that led to tragedy. "I think what happened is that Phil was trying to avoid an accident by passing that vehicle," she said. "Maybe he yelled at the driver, ... and maybe the other driver got mad." Caraway also believes that her husband was wearing his seat belt when his car was hit but that the belt broke upon impact. "I'm positive he was wearing his seat belt," she said. "He always wore it." Sullivan, however, said Caraway wasn't wearing a restraint and that investigators found "no evidence of seat belt failure."
---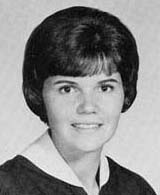 Lorna CASE Burks died October 28, 2005 in Sacramento County of cancer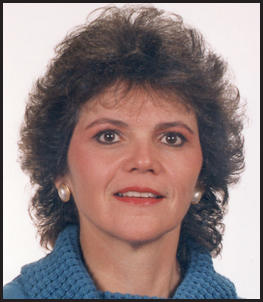 Obituary: Sacramento Bee, November 1, 2005 - BURKS, Lorna, Feb 22, 1949 - Oct 28, 2005. Lorna Burks was called home to eternal life on Oct. 28, 2005. With all the dignity she lived her life with, she lost her short but courageous battle with cancer. A native Sacramentan, born Feb. 22, 1949, she has lived with her husband in Elk Grove for the past 18 years. She is preceded in death by her father, Ernest Case. She is survived by her husband of 19 years, Dustin Burks, her mother Lois Case, of Sacramento, brother Paul Case of Las Vegas, Nevada, father and mother-in-law, Sam and Pat Burks, of Sacramento, brothers-in-law Kevin Burks and Barry Burks, both of Sacramento, nephews Neil Case of Sacramento and Stan Case of Salt Lake City, Utah, nieces Jennifer Burks and Melissa Burks, both of Sacramento. Also many aunts, uncles and cousins throughout Northern California. She will also be missed by countless loving friends and co-workers. Lorna graduated from Encina High School and attended Cosumnes River College. She worked for the State of California for over 28 years, the last 26 for the State Lands Commission, where she worked as a Land Management Specialist. Her job focus was the Sacramento River Delta, where she worked on land leasing and pipeline projects. Lorna loved to take Sunday drives and have breakfast in the Sacramento Delta Region. She loved weekend getaways to the California North Coast. One of her favorite pastimes was playing golf with her friends and co-workers. Lorna was an accomplished baker, her specialty being cheesecakes, which she loved to make for friends and family. She developed a great passion for fine wines. Her favorite region was the El Dorado County Fairplay area, where she developed many friendships and worked as a volunteer for many wine events. Lorna loved the Sacramento summer, where she spent many a lazy day swimming or relaxing by the pool. Lorna will be missed by all for her loving personality and her giving nature. She always made anyone who she came in contact with feel like they had been friends for life. Lorna was a private person and always kept a low profile. Never one to be the center of attention, her co-workers and friends knew that without her included in any event, something was missing. She always put others first and herself second. She will simply be missed by all who were touched by her life. At Lorna's request, donations may be sent to the American Cancer Society. Services are pending.
Tribute: Lorna and I attended Greer Elementary School, Jonas Salk Junior High, and Encina together. We were friends who frequently walked together to and from school. And in the mornings before high school, would meet at the corner of Wittkop Way and Gannon Drive. She was usually very punctual; I was not. Lorna had a quiet, sweet nature, that belied an underlying strength of character to stand up for herself when it counted. Our conversations drifted around school assignments, the "in" crowd, sports, who was cute, fashion styles, etc. Lorna had a wicked arm and could toss a soft ball farther than most boys. Our interests diverged in high school: I focused on art and college prepatory work, she on home economics and secretarial courses. Lorna had a lot of creativity. She sewed beautiful, finely-made clothing with a good sense of design. I envied her ability to type fast and accurately. Lorna really blossomed after high school. It is hard to believe she is gone. --posted by Mary Helmich '67 on 11-01-2005
Tribute: Lorna was in one word "SWEET." Always had a smile and was quiet. She was the perfect example of a nice well- mannered young lady. I walked home on more then a couple occasions with Lorna and always had a good time being around her. I can still see her smiling as I'd say something funny or goofy while we were walking and she would be clutching her books. She was never the one to seek the limelight, but I will admit I did enjoy just the sight of her as she seemed to always be glowing. Lorna, I'll never forget that smile, kindness, and intellect. Carry on, my friend. --posted by George Rogers '67 on 11-01-2005
---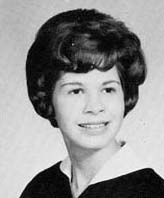 Barbara CLARK died October 29, 1967 in Sutter County in a car-train accident

Article: Sacramento Bee, October 30, 1967 - ROAD CRASHES KILL 13 IN NORTH STATE, NEVADA [extract] - BARBARA ANN CLARK, 18, of 2816 Berkshire Way, Sacramento, was killed yesterday afternoon when the car in which she was riding smashed against a train on U.S. 99 near Live Oak, Sutter County. Two other Sacramentans, Steve Durham, 18, of 2424 Parkwood Drive, the driver; and Nancy Ann Jonas, 18, of 1040 Jonas Ave., were injured in the car-train crash at Lomo crossing. Officers estimated the car's speed at 65 miles per hour in the 35 pmh speed zone and said it failed to slow for the flashing crossing lights. The trio, officers said, was headed for Chico State College, where all were believed to be students.

Obituary: Sacramento Bee, November 1, 1967 - CLARK. Near Yuba City, Oct. 29, 1967, Barbara Ann Clark. Beloved daughter of Verne and Pauline Clark. Adored granddaughter of Mrs. Estella Clark of Sacramento and Mrs. Beulah Herndon of Fillmore, Calif. A native of Oregon, aged 18 years. Friends are welcome at Mount Vernon Mortuary, 8201 Greenback Lane and are invited to attend services Thursday at 3 PM in Mount Vernon's Church of the Valley. Entombment Mount Vernon Memorial Park.

Tribute: Just a couple words about you, Barbara ... Smart, Sweet, and Cute. Yes, I sorta had a crush on you for a long time but was too backward to say anything. I regret your passing, and as many will always remember you. Stay sweet and keep smiling now. --posted by George Rogers '67 on 08-27-2002
---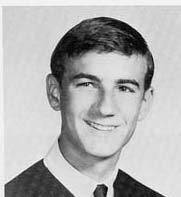 Patrick COLE died March 23, 2009
Obituary: Sacramento Bee, April 1, 2009 - COLE, Patrick William - Patrick William Cole was born on February 7, 1949 in Sacramento, California to Robert and Billie Cole. He grew up and lived in Sacramento until he passed away on March 23, 2009. Upon graduating from Encina High School in 1967, Patrick attended UC Berkeley and was a member of the Delta Upsilon Fraternity. He served in the Air Force Reserve during the Vietnam War. Following graduation from CSUS in Business Administration, Patrick was the assistant manager of Goodwin-Cole Sports, later becoming an officer and manager for Goodwin-Cole Tent and Awning Company. An avid outdoorsman, Patrick was a kayaker, fisherman, and mountain climber; climbing peaks in the Sierra, Siskiyou, and Cascade mountains. Patrick's fun humor, sincerity, and love of nature will be remembered by his friends and family. He will be dearly missed by his loving parents, Robert and Billie Cole of Sacramento; his brother and sister-in-law, Daniel and Nancy Cole; his sister and brother-in-law, Christie Cole Newland and Robert Newland of Eugene, Oregon; his nephews and their spouses, Rob and Celia Cole, Jeffrey Cole, Bill and Christina Newland; his niece and her husband, Anne Newland Bolster and Diogo Bolster; his great nephews and niece, Patrick, Tim, and Penelope Cole, and Jeremiah Thetford; his extended family and many dear friends. A private memorial celebration will be held in his honor. Remembrances can be made to: Boy Scouts of America/Golden Empire Council, 251 Commerce Circle, Sacramento, CA 95853. Arrangements entrusted to Harry A. Nauman & Son Funeral Chapel.
---

Jeralynn CUPPS Krug died May 5, 2006 in Sacramento of cancer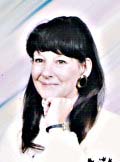 Obituary: Sacramento Bee, May 10, 2006 - KRUG, Jeralynn ''Jeri'' (Cupps) - Born May 1, 1949, in Sacramento, CA passed May 5, 2006. Jeri graduated from Encina HS and CSUS where she obtained a BA in Early Childhood Development. Later she attended National University where she obtained a Masters in Education. Jeri taught at all levels. Headstart Preschool to being a Professor of Early Childhood Development at Sierra College. Jeri enjoyed her time spent with friends and family at Indian Pow Wows, Classic Car Shows, and the Island of Maui. She is survived by her loving husband of 32 years Donald E. Krug; three children Thomas E. McQuerry and twins Donald A. Krug & Ronald E. Krug. Jeri was also the proud grandmother of 8. We love her and she will be deeply missed. A Memorial Service will be held at 11:00 AM Saturday May 13, 2006 at the LDS Church 9821 Old Placerville Road, Sacramento. In lieu of flowers family and friends are requesting donations to the Sierra Scholarship In Memory of Jeralynn Krug c/o Sierra College Foundations, 5000 Rocklin Road, Rocklin, CA 95667. Sierra View Funeral Chapel & Crematory, Inc. (916) 481-1515.
Tribute: Less than a month ago, Jeri sent the following email to Encina's webmaster ... "Hi Harlan. Sorry I am so late this year. I have been off work since the 7th of February battling a brain tumor and lung cancer. I am currently undergoing chemo therapy. The waist-length hair is gone, but it will grow back. You can count me in for the $100 that I annually donate. I'm hoping to make the game if I'm feeling up to it. The brain tumor was "gamma knifed" out of there, and we are hoping to shrink this little one in the lung. I'm determined to beat it! Hope to see you at the game! [signed] Jeralynn ("Jeri") Krug" --posted by Kathie Kloss Marynik '67 on 05-10-2006
---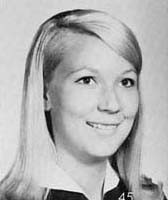 Gerry DOWNS Ware died December 14, 1995 in Sanford of an illness
Obituary: Sacramento Bee, December 17, 1995 - GERALDINE L. WARE - In Stanford, CA, on December 13, 1995. Age 46 years. A resident of Citrus Heights and employee of Kaiser Hospital for the past 26 years. Beloved wife of Dave Ware. Loving mother of Jared Ireland. Cherished daughter of Henry B. Downs, Sr. Dear sister of Jackie Martin, Nancy Beach, & Henry B. Downs, Jr. Also survived by many loving nieces and nephews. Private family services will be held with interment at Mt. Vernon Memorial Park. In lieu of flowers, donations may be made in her memory to the American Cancer Society.
---

Ron DRAKE died November 30, 1980 in Woodland from complications of a car accident

Obituary: Sacramento Bee, December 2, 1980 - DRAKE. In Woodland November 30, 1980. Ronald Lee Drake. Aged 31 years. A native of Nebraska. Loving son of Myron and Sara Drake. Brother of Nancy Beeler & Beth Bennett, all of Sacramento. Grandson of Mr. and Mrs. Clifford Lenhart of Nebraska. Family services Wednesday, December 3, at 12 Noon in Mount Vernon Memorial Park.
Tribute: Ron left Encina just before graduation from 12th grade to enlist in the Army. He was stationed in Germany. When he got out of the Army, he decided to make his home in South Dakota. In 1976 Ron sustained serious injuries in a car accident which ultimately resulted in his death in November 1980, age 31. He is interred with his brother Steve (class of '68) at Mount Vernon in Fair Oaks. Steve died in a drowning accident in May of the same year. Ron loved fishing, riding motorcycles, drawing, making comic books, and playing acoustic guitar. He never married and had no children. Any comments/questions, contact Ron's sister Beth at babennett@gmail.com. --posted by Beth Drake Bennett on 12-27-2011
---
Bend Bulletin, Nov. 17, 2012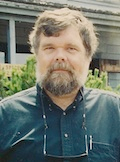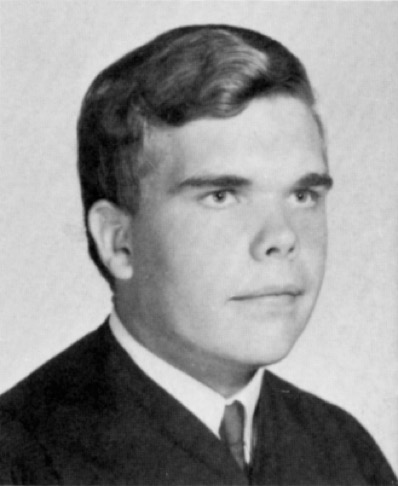 Eugene "Gene" Erickson, 63, died suddenly in his home in Sunriver, Oregon, Nov. 10, 2012 of apparent heart failure. Long-time car racing fan, home DIY-er, and homemaker to wife of 44 years Sally, Gene is survived by son Evan Erickson of Bend, OR, granddaughters Kaylie Erickson and Sofie Erickson of Bend, OR, sister Karen Waggoner of Portland, OR, and father Paul Erickson of Turlock, CA. Gene's booming announcer's vice is remembered by BMXers of Southern California where Gene and Sally along with son Evan and four partners ran BMX Racing Inc. at Orange Y BMX and Irvine BMX. Gene also provided all the trophies for the races. He retired from BMX track operations in 1985 when he and the family moved to Sunriver, OR. There was a Celebration of Life for Gene's friends and relatives at Sunriver's Great Hall Fireside Room on Nov. 16, 2012. Encina High School Grad, 1967
---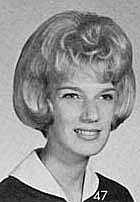 Sue FAJEN Hampton-Marsh died December 14, 2006 in Carmichael of brain cancer
Obituary: Sacramento Bee, January 4, 2007 - HAMPTON-MARSH, Susan Marie - Beloved wife and mother, cherished daughter, sister, aunt, grandmother, and friend passed away peacefully at her home on December 14, 2006. Susan, born in 1949, was 57 years young. Those who knew Susan knew her spirit, her spark and her wit. Susan is survived by her husband Doug Marsh, her daughter Teresa (John) Hixson and son Craig Hampton, her mother Edith Sumner, her sister Shari (Dick) Anger, and her brother Tim (Dee) Fajen, and her 2 grandchildren David and Meghan. In celebration of her life, friends and family members are invited to attend a gathering on Saturday, January 6, 2007 at 10:00 am at New Life Christian Center, 2037 Elkhorn Blvd., Rio Linda, California.
---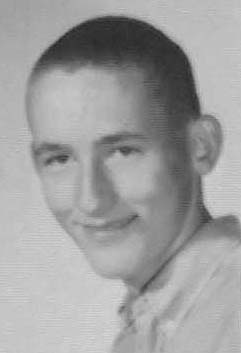 David FEICKERT died April 16, 2006
---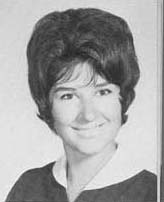 Carolyn FREITAS died January 20, 2007
Obituary: Sacramento Bee, January 25, 2007 - FREITAS, Carolyn Marie - Dec. 13, 1949-Jan. 20, 2007 - A native of Sacramento, graduate of Encina High School and Sacramento State College. Survived by Dan and Tissy Freitas. She will join her mother Frances, father Julius, and brother Bob. Funeral services will be held Tuesday, Jan. 30 at 11 AM at Nicoletti, Culjis & Herberger Funeral Home, 5401 Folsom Blvd., 451-7284. Viewing will be Monday 1-29-07 between 5:00-8:00 PM. Interment St. Mary's Cemetery.
---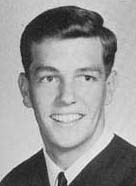 Dennis GARTEIZ died December 29, 1990 in Los Angeles County of an illness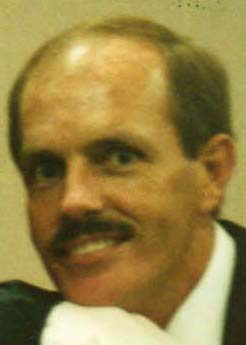 Tribute: The name listed here is Dennis Garteiz. He was "Denny" to anyone who knew him. Denny and I were the best of friends in high school and for years after. He brightened the lives of everyone he touched with an infectious smile and sense of humor. Denny and I skied the slopes of Lake Tahoe together, took road trips to his home town of Elko, Nevada, water skied Lake Folsom and the American River and generally had a grand time in high school. He used to drive up to my house in his little yellow Volkswagen bug and bounce in with hugs and hellos for my mother and anyone else who happened to be home. My wife and daughter too got to know and fall in love with Denny. I miss his wonderful energy and friendship. I'm sure he is today entertaining angels the same way he entertained all of us. What a treat it was to know Denny! --posted by Jim Andrews '67 on 06-23-2003
---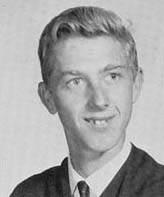 William Fred HALSALL died August 30, 2010 in Nampa, ID
---

Ronnie HELLER Albert died April 3, 2010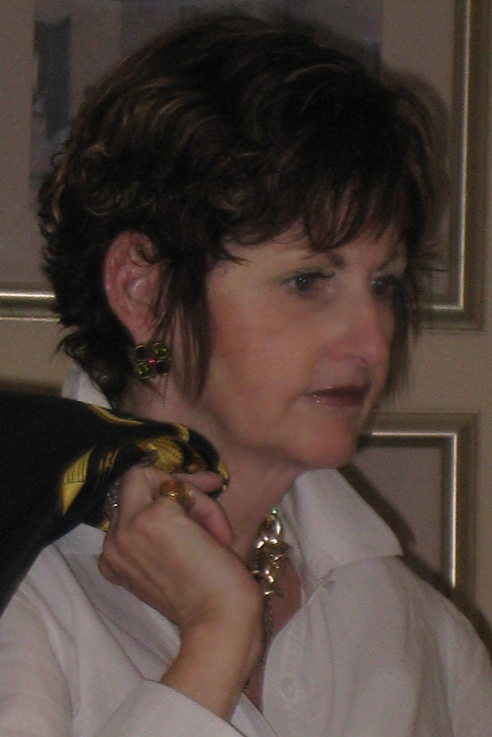 Tribute: All of us that knew and loved Ronnye will miss her quick wit and subtle sense of humor. She was a good friend. --posted by Jan Willetts LeBaron '67 on 05-05-2010.

---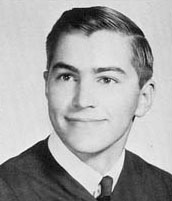 Bill Henley died May 8, 2017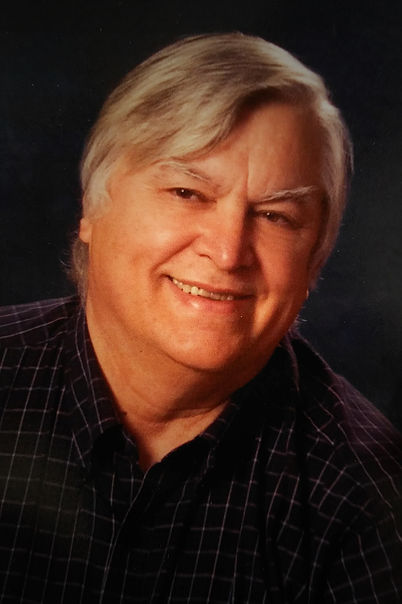 We have lost our beloved husband, dad, grandpa, and brother following a car accident on May 8th, 2017.
He was special to everyone who knew him. Bill's wife, Bobbie, was the recipient of more than 35 years of his love, weekly fresh flowers, and daily smart remarks.
Together they raised their children Olivia & David. In addition, they were gifted with their son in law, Will and many grandchildren, all of whom have been the recipients of his love and his incredible collection of surplus parts for their entire lives.
Bill was an active volunteer at Loomis Basin Food Pantry and was a huge supporter of blood donation, giving far more than twenty-five gallons of blood during his lifetime. In lieu of flowers, please consider donations to the Food Pantry, C/O First United Methodist Church of Loomis, or donating blood to your local blood bank.
On top of his weekly volunteer work, Bill was quick to help family, friends, and neighbors with whatever needed doing - from network troubleshooting to rattlesnake removing. He gave his time and talents generously.
There are no words for how deeply he will be missed.
Tribute: Sorry to report the sad news that Bill Henley passed away Monday. I knew Bill since, oh, the second grade, I think (Cottage School), then Jonas Salk and Encina. Bill and I were classmates and fraternity brothers at Cal (Berkeley). Many of you might not know that Bill and his wife Bobbie were generous, patient, loving foster parents for a number of troubled youth over the years. –posted by Mike Boli on 05-11-2017
Tribute: I am heartbroken to hear about our dear classmate, Bill Henley! Thank you so much, Mike, for passing the news on to us. I have known Bill also since third grade. I will always remember him for being such a nice, kind, smart friend! What a joy it was to reconnect with him and everyone at the reunion and reminisce!! I truly hope Bill's wife, family, and friends will know how much we have loved our classmate over the years. We have the best class! My best to everyone. –posted by Marilyn Peterson Perkins on 05-11-2017
Tribute: This is just so sad to hear the news about our classmate, Bill Henley. It was only a week ago that we were all enjoying our lives together at the reunion. My prayers are with his wife and children, family and friends. He was a great guy, and I will always remember his wonderful smile. –posted by Janie Moran McGinn on 05-11-2017
Tribute: I too share in the sentiments expressed so well by Janie Moran McGinn. It has only been days since our eyes met, and we talked and laughed and had one of the best times of our lives with so many of our wonderful classmates from oh so many years ago. And now Bill is gone. We are praying for Bill and his family and grieving the loss of one of our brothers from our most important, formative years. Life is precious and there are no guarantees. This tragedy brings it home and forces you to remember ~ we must all live each day as if it is our last and know what we are doing is right and honest and heartfelt. Farewell, old friend, I know you know how much you are missed. –posted by Linda Fossi on 05-11-2017
Tribute: How awful to hear the news about Bill. He was a solid friendly guy all the way from Encina days to last week when he was the first warm and friendly greeter to the Encina Friday night banquet. So sorry for his family and loved ones. I'm glad we all were able to get together at the 50th - a true gift that continues to give and I bet Bill felt that too. –posted by Doug Smith on 05-12-2017
---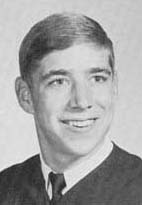 Brian HOLDENER died February 10, 1997 in Sacramento of a heart attack

Obituary: Sacramento Bee, February 14, 1997 - BRIAN HOLDENER, KNOWN FOR HIS VOLUNTEER EFFORTS - Brian Holdener, a Sacramento contractor known for his fund-raising expertise and volunteer work for the American Red Cross, died at home Monday of a massive heart attack. He was 46. As chairman of the local Red Cross chapter's board of directors, he helped lead a campaign that raised $1.1 million for the agency's new headquarters at Watt Avenue and Folsom Boulevard. "Not only did he work hard at raising funds for the Red Cross, he was out there last month working as a volunteer with our most recent flood victims," said fellow Red Cross volunteer Jim Connick. "He was instrumental in getting that new building built . . . and he was an excellent chair of the board of directors," Connick said. "I don't want to make him out as a saint, but he was a good man who got things done and gave back to the community." At the time of his death, Mr. Holdener was president of Holdener Construction Co., a general contracting firm founded in 1912 by his grandfather, Frank A. Holdener. Company projects included the 107,000-square-foot Tony Ingoglia Salami & Cheese Co. project in West Sacramento, and the 120,000-square-foot Crystal Cream & Butter Co. milk plant in southeast Sacramento. A native of Sacramento, Mr. Holdener was one of two children of June Stillman Holdener and Joseph Holdener. He attended Caleb Greenwood Elementary School, Kit Carson Junior High School, and Encina High School, where he was graduated in 1967. After attending American River College for a year, he was drafted into the Army, trained as an infantryman and sent to Vietnam, where he served with the 101st Airborne Division in some of the bloodiest fighting of that war. A private first class, he was point man on a patrol when his unit was ambushed on July 5, 1970 -- his 20th birthday. Severely wounded, Mr. Holdener was evacuated by helicopter, first to a field hospital, then to Japan, and finally to the Army's Letterman Hospital in San Francisco, where he was bedridden for more than a year. Mr. Holdener was awarded the Purple Heart. Back in Sacramento, he went to work for the family business, where he and his brother, Bart Holdener, eventually bought out their father. Mr. Holdener was a past president of the Sacramento 20-30 Club and the Sacramento Builders Exchange. He was a member of the downtown Sacramento Rotary Club and the Sutter Club. His first marriage, to Janelle Hopper Watts, ended in divorce. They had a daughter, Karli Holdener of Provo, Utah. Also surviving are his second wife, Nancy Robinson Holdener, whom he married 17 years ago; their daughter, Cassondra Holdener of Sacramento; a stepdaughter, Tracy Martin of Sacramento; his parents; and his brother.

Tribute: Brian, you were a ton of laughs as well as a true warrior. You always had the brains and compassion to succeed at whatever you did. I'll always honor your friendship and considered it an honor to have been friends with such a true warrior. You did yourself proud. Rest easy, buddy. --posted by George Rogers '67 on 08-27-2002
---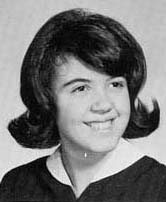 Kathy HOWE Mark died November 22, 1981 in Sacramento of a heart attack
Obituary: Sacramento Union, November 24, 1981 - MARK, Kathy Louise of Rio Linda, November 22, 1981. Loving wife of Forrest Mark of Rio Linda. Mother of Mandy Ellen Mark of Rio Linda. Daughter of Robert E. and Elma Howe of Sacramento. Sister of Robert A. Howe of Sacramento. Aunt of Quentin Howe of Sacramento. A native of Sacramento. Aged 32 years. Friends are invited to attend services Wednesday at 11:00 AM in East Lawn Mortuary, 5757 Greenback Lane. Private entombment East Lawn Memorial Park.
---

Glenn HUMFLEET died June 4, 1992 in Sacramento of an illness

Tribute: Glenn had physical problems being handicapped but the heart of tiger. I'll never forget one day after school I was shooting some hoops with Glenn, and a couple guys dropped by so we played a little 2 on 2. Glenn was getting shoved around by this one character who lived on Gannon Drive at the time (up the street from me). I told Glenn, get rough back, the guy's a coward. Sure enough when Glenn with all his problems got in this guy's face, he turned tail and ran to his car and split (burning rubber). From that day on, Glenn wasn't looked upon by these two guys as a handicapped person anymore but an equal. And yes, we beat them soundly in that game of 2 on 2. With all the problems Glenn had, he was still better at some sports then some of the classmates we had with no handicaps. I always respected Glenn because he tried so hard and amazed me with his abilities to overcome his problems. True grit and I respected that in him. --posted by George Rogers '67 on 08-24-2002
---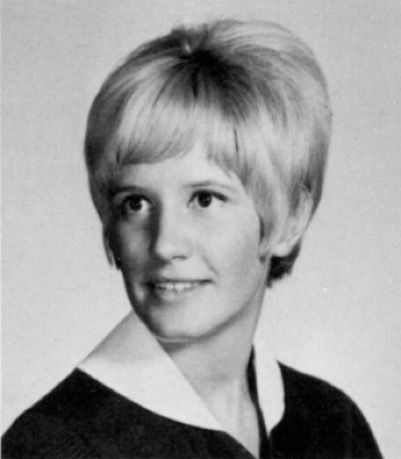 Diane Jennings Durant
Diane (Jennings) Durant (Encina '67) died Friday, July 12, 2013, after an eight-year battle with Alzheimer's. She was 64.
Born June 6, 1949, in Portland, OR, she moved with her family, parents Jim and Madge Jennings and brother Jeff, to Sacramento when she was four years old.
She married Mike Durant (Encina '63) on March 21, 1970. Soon after they spent a year in Taipei, Taiwan, where she studied Chinese. Son Chris was born in Los Angeles in 1970 and son Patrick, in Sacramento in 1977.
In 1991, she and her family moved to Tokyo. She became fluent in conversational Japanese and worked part-time at the American School in Japan.
When they returned to Sacramento in 1997 she attended Sac State and graduated with a degree in Early Childhood Education in 2001.
Diane loved Lake Tahoe especially the beach at Lakeland Village and Harvey's where she was known to have a cold Miller Light from Paul at the Heavenly Bar or chat with Loree at the Craps table. In 1985 she was diagnosed with breast cancer, which she beat.
Through the years in Arden Park, she had fun, wild times with her good friends Chuck and Sharon Griffith, John (Walker) Stjerne, Barney Furuholmen, Kerry and Linda Tucker, and brother Jeff and sister-in-law Sheri Jennings.
Diane is survived by husband Mike and sons, Chris (and Monica) of McKinleyville, Humboldt County, and Patrick (and Stefanie) of Foothill Farms; grandchildren Hailee Durant of Sacramento, Claudia Ford, Nate Button, Phoebe Durant, Holden Durant, all of McKinleyville; Aidan and Eliot Durant of Foothill Farms; and brother Jeff and sister-in-law Sheri Jennings of Carmichael.
An informal celebration of Diane will be held Aug. 3 for family and friends.
---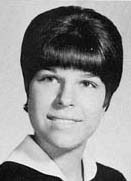 Nancy JONAS Headrick died April 19, 2004 in Longview, TX, of an illness

Obituary: Sacramento Bee, May 9, 2004 - HEADRICK, Nancy (Jonas) - Passed away on April 19, 2004, in Longview, TX, after a lengthy illness. Nancy was 55 years young. She was a graduate of Encina High School, Chico State, and Texas Women's University. Nancy is survived by her parents, Adolph & Edna Jonas; brother & sister-in-law Gordon & Sharon Jonas; sister Susan Coliton; nephews Mark La Coste & Adam Jonas; and nieces Holley & April Jonas. Nancy will be missed by the many lives she touched. A memorial service was held at Cross Brand Cowboy Church in Tyler, TX, on April 24, 2004.

Tribute: We were good friends in high school but after we all went away to college we sort of lost touch. Years later I heard from her, and she lived in Texas and had a bout with cancer. Then she was well and busy and going through AA and doing well. Then one day about 6 or 7 years ago, her brother called me to say she had died. I had not heard from her in a while. It was so sad. --posted by Dottie Ehrhorn Francisco '67 on 04-04-2010
---

Laurie Anne Lambert Thompson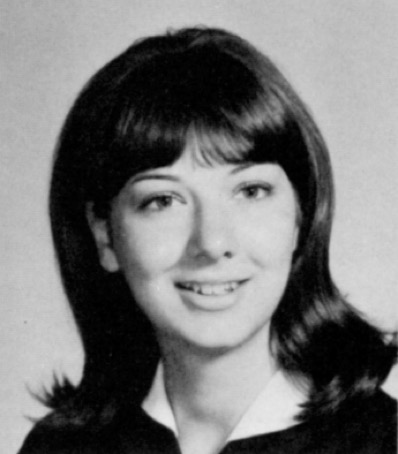 THOMPSON, Laurie Anne 1949-2014
Laurie Thompson, 65, died September 5, 2014 as a result of injuries sustained during the Napa earthquake. She was born April 18, 1949 in Sacramento to Samuel and Carmen Lambert. She enjoyed displaying her creativity using wine cork, day-glow plastic tubing, Plexiglas, carpet inlay, intricately etched wood sculpture and jewelry made of other natural materials. She was a giving person who loved to share her creations with family and friends. She is survived by her children Aaron Thompson and Shannon Johnson; grandchildren Parker Rose Thompson Divine, Heather Aaryn Johnson, Harrison James Thompson Divine, and Timothy Edward Johnson who called her "Nanny T;" sisters Helaina Lambert, Aleta Gilbert, and Melinda McCorkle; and numerous nieces and nephews. A service to honor her life will be held Saturday, Sept. 27, 2014, at The Fathers House, 2557 Napa Valley Corporate Drive, Napa, CA, at 11 AM. Memories and words of sympathy may be shared with the family on-line at www.tulocaycemetery.org. [The Sacramento Bee, 9-24-14]
Tribute: I am so sorry to hear about Laurie. She went to Greer School and was in my class most years. Such a lovely person. I remember a very independent and talented girl. I was so impressed that she had her own clothing allowance and was able to sew her own clothes! Such a loss. Time is flying by...and I am reminded that every day is indeed a gift. –posted by Charlene Jenkins Bole on 09-24-2014
Tribute: I agree with Charlene. I was shocked by the sad news about Laurie. I found her always to be so gentle and fun and truly sweet. The randomness of life is, of course, inescapable. I'm sure all of Laurie's friends, past and present, send their sincere condolence to her family. –posted by Lora (Lori) Saunders on 09-24-2014
---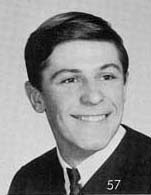 Kevin LANE died Jan 5, 2010 in Sacramento of a suicide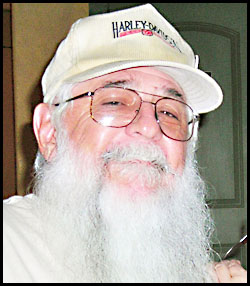 Obituary: Sacramento Bee, January 10, 2010 - LANE, Kevin Craig - Passed January 5, 2010, 60 years old, a local North Sac. resident. Honored Vietnam Veteran, retiree of McClellan AFB, Harley lover, and man of many talents. Beloved husband of Patsy, brother of Lynn, Kelly, Maureen (Gillies), and Sean, nephew of Mary Ann Hinton, and numerous family and friends. Preceded in death by parents Harold and Jackie, and brothers Kyle and Andrew Lane. Memorial to be held Monday 1/11/10, Bryte VFW Hall, 1708 Lisbon St., West Sacramento, CA, 5pm - 9pm, 5:30 Military Honors Ceremony, followed by Dinner and Fellowship. In Lieu of flowers, donations can be made at any Golden 1 Credit Union: Kevin Craig Lane Memorial Fund.
Tribute: I was lucky to meet Kevin my freshman year in one of the many shop classes we took over the next 4 years. I believe I had Kevin in a class with Mr. Greenwald also. Kevin and I took wood shop one (1) and I believe he was in my second wood shop class, metal shop, auto shop one (1) and our Senior year in auto shop two (2) 5th & 6th periods if my memory serves me well. Kevin was in some PE classes with me as well I had during our years at Encina. I'll never forget one year our PE class was being punished for something so we were all to go run 2 miles around the track. It was early morning with heavy very dense fog and after just 1/4 mile, one of us got the idea let's just keep running right off the track and hide out for a while, so we strutted off the 3rd turn full speed ahead and laid down in the grass. After a short while there must have been 4 us there just counting the guys running laps waiting to rejoin the group. Laughing, we rejoined the group finishing their last lap and with about 120 yards to go we turned it on. That's the type of goofy stuff you could do with Kevin, just a fun guy and good fit for the 60's era. He was one of the guys that made HS fun. Always a friendly guy to be around. His mood never changed and was always up beat. I appreciated knowing Kevin as I did so many others I've not forgotten. RIP my friend, you brought many a smile to my face and others. --posted by George Rogers '67 on 01-11-2010
---

John LEATHERS died April 8, 1997 in San Francisco County
Note: John attended Encina our freshman and sophomore years.
---

April LIEBIG Farthing died May 8, 2009 in Sacramento from lung cancer
Note: April was also Class of '66.
---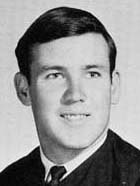 Roy McGOVERN died April 8, 1986 in Sacramento of a suicide

Obituary: Sacramento Bee, April 11, 1986 - McGOVERN, Roy Burke. In Sacramento, April 8, 1986. Fiance of Linda Dietler of Sacramento, father of Shannon McGovern, Martin McGovern, and Roy McGovern, Jr., all of Sacramento. Son of Mr. and Mrs. William McGovern of Sacramento. Brother of Stacy McGovern and Julia Finn, both of Sacramento. A native of Redding, aged 37 years. Private family services were held at the North Sacramento Funeral Home.

Tribute: Roy McGovern had set a national record for his motorcycle class while only a sophomore at Encina. Roy's love for motorcycles was deep, and he was an excellent rider and mechanic. The last time I saw Roy was in the early 70's at his shop. He seemed happy, and I'll always have the memories of his popping wheelies behind the auto shop areas on his Ducati. Keep on riding, Roy. --posted by George Rogers '67 on 08-24-2002
---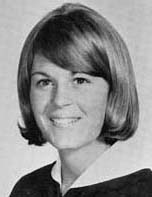 Marty MEARNS Fair died April 18, 2003 in Carmichael of cancer

Obituaries: Sacramento Bee, April 23, 2003 - PARENT VOLUNTEER MARTY FAIR PUSHED TO MODERNIZE SCHOOLS - Marty Fair went to sleep early on Election Day in November 1998, before knowing the fate of Measure S, a $157 million bond issue that she had championed for the San Juan Unified School District. The next day, Mrs. Fair awoke to good news: Measure S had been approved to modernize the district's schools. Soon afterward, Mrs. Fair learned that the back pain that had caused her to turn in early on Election Day was cancer-related. After a courageous battle against the disease, Mrs. Fair died Friday in a Carmichael care facility. She was 54. More than anything else, Mrs. Fair left a legacy of community involvement. She was a longtime parent volunteer and leader at Del Dayo Elementary School, where her three children attended. In 1997, while serving as president of Del Dayo's Parent-Teacher Organization, the need for a multipurpose room at the school resurfaced. At the time, Del Dayo students ate lunch in an aging portable or outdoors. On frigid days, they ate in the school library. "Since there was no money to build a multipurpose room, Marty decided to find the money," said Carol Penney, a close friend. Mrs. Fair became a key proponent of Measure S -- even though San Juan district voters had rejected a similar measure in 1989. As a Measure S volunteer, Mrs. Fair recruited others to spread the word about the initiative. "We had to help get out the vote, and Marty made sure that we did," Penney said. Mrs. Fair worked on the campaign, even though her body was racked with pain from what later turned out to be cancer. "She would talk to strangers in the grocery store about Measure S," said Trudy Erickson, principal of Del Dayo Elementary School. "It was her mission ... to get that passed." On that Election Day, Mrs. Fair had about 50 volunteers getting out the vote, Erickson recalled. The district combined the bond proceeds with other funds to modernize school facilities. Sixty-seven projects that started as early as 1999 have been completed, and at least three more are now under construction. The projects included a multipurpose room that opened at Del Dayo Elementary School three years ago. Named in honor of Mrs. Fair, it is used as a cafeteria by the school's 440 students. The room also includes a permanent stage for drama productions. A plaque in the room reads, in part, "In honor of Marty Mearns Fair. Thank you for your effort, dedication, love and perseverance. You made our dreams a reality." Mrs. Fair was born Marty Janet Mearns in Sacramento in 1949. She was a graduate of Encina High School and attended the University of Nevada at Reno. Later, she served as president of the Active 20/30 Women's Club of Sacramento. A licensed speech pathologist, she worked in the Rancho Cordova Unified School District from 1983 to 1993 in her field, and also taught special education. "She was a courageous, loving woman who cared more for loving people than herself," said her husband, Dr. David B. Fair, a Sacramento dentist. "She was totally committed to her community and was a very great patriot." Besides her husband, survivors include sons Brian M. Fair of Colorado Springs, Colo., and Bret P. Fair and Blake R. Fair, both of Carmichael. She is also survived by a sister, Marilyn Abrahamson, of Half Moon Bay, and a brother, Robert B. Mearns, of Sacramento. Friends are invited to a memorial service at 4 p.m. on May 3, at Carmichael Presbyterian Church, 5645 Marconi Ave.
Sacramento Bee, May 1, 2003 - MARTHA JANET ''MARTY'' MEARNS FAIR - Marty Fair passed away on Good Friday of this year after five years of courageously battling brain cancer. Sustained by her faith, she was a warrior fighting for the passage of a 1998 school bond for San Juan schools and eventually fighting for her own life. Marty was a friend to many and inspired and continues to inspire others with her perseverance and faith. Her smile, love, thoughtfulness and generosity will be warmly remembered for years to come. Born March 3, 1949, Marty was a Sacramento native and a 1967 graduate from Encina High School. After obtaining a Master's degree in speech pathology from California State University, Sacramento, Marty taught for ten years in the Folson-Cordova Unified School District, helping special needs students, a position that requires more patience, caring, and strength of mind than most people could ever imagine. Following her teaching, she became vice president and later president of the Del Dayo Elementary School Parent Teacher Organization which led her to campaign for a school bond that funded a multi-purpose room for the school, as well as other improvements throughout the district. She was awarded the Carmichael Kiwanis Club Citizen of the Year Award for her efforts, as well as receiving a proclamation from California State Senator Deborah Ortiz. Throughout her fifty-four years, she was actively involved with volunteer work throughout the community in organizations such as the Junior League Children's theater, which presented plays at Hiram Johnson High School. Her love of drama also prompted her to start a reader's theater at Carmichael Presbyterian Church where she was an elder; having been a member of the congregation since 1987. She became a sorority sister of Kappa Alpha Theta in college and continued her membership even while president of the Active 20-30 Women's Club. She was a den mother for the Cub Scouts for three years and remained active with her son's troop when he progressed to Boy Scouts. She is missed and loved by her husband, David B. Fair; her beloved sons, Brian, Bret, and Blake; as well as a sister and a brother, Marilyn Abrahamson and Robert Mearns. Her parents were Joan Rogers Mearns and Robert B. Mearns, M.D. The memorial service will be held at Carmichael Presbyterian Church, 5645 Marconi Ave. at 4:00pm, Saturday, May 3. The family requests that in lieu of flowers, donations be sent to Kappa Alpha Theta Foundation Scholarship Fund, 8740 Founders Road, Indianapolis, IN 46268 for the Marty Mearns Fair scholarship.
Tribute: She left us on Good Friday after a 4-1/2 year battle with cancer. She leaves behind her husband and three sons, her sister and brother, as well as the MANY friends she has made during her life. I have known her since we were 5 years old and growing up just one house apart from one another. I have many memories of her that always bring a smile to my face. She was a good wife, mother, and friend with a huge heart. She will be missed by many. --posted by Janis Harry Haag '68 on 04-22-2003
Tribute: What can I say, but that I am so sorry to hear of Marty's passing. I have known her since the 7th grade at Jonas Salk. I just want to share a few memories of her that I am sure a lot of you can relate to. When I think of Marty, I think of a friend, that no matter what clique you were in, she was a friend to you. She always had a smile and a kind word for everyone that she came in contact with. The last time I saw her was at our 25th class reunion. She had worked very hard on that reunion, and she was having a great time. Before that, I had not seen her in a long time, and it just didn't matter. She greeted me like a long-lost friend. That was the kind of person that Marty was. I am sure many of you have such memories of her. She was truly one of the best. And she will be truly missed by all the people that knew her. --posted by Kathy Wehr '67 on 04-22-2003
Tribute: It is with great sadness that I view Marty's passing. I have known her since high school when we worked on a number of floats, proms, balls, etc. That association continued as we worked together on every reunion - 10th, 20th, 25th, and 30th. We also stayed closely associated through our involvement in the Active 20/30 Club. Marty was always the consummate hostess, providing her home as a meeting point for our organizational meetings and feeding us well, while at the same time keeping her husband Dave and her three boys attended to. She always provided great energy, great ideas, and a great smile. A great part of the success of our reunions was due to her involvement, and a significant reason why we did not have a 35th, as she was battling the cancer that eventually overtook her body but not her spirit. I will miss her a lot. --posted by Chris Wicks '67 on 04-22-2003
Tribute: Hearing of Marty Mearns passing away this morning in my email has really left a vacant spot in my heart. I used to see Marty quite often at Raley's Supermarket on Fair Oaks Blvd. and Walnut Avenue in Carmichael where we both shopped. We would be leaning on our shopping carts, blocking the aisles only to get the latest news on anyone and everyone that we had seen or talked to recently. Marty was so full of energy and so nice to everyone. The last time I saw her was when she told me that she had licked cancer and was on her way to recovery. She was so excited. I am so devastated by her passing away. I send my heartfelt condolences to Marty's husband and his family. Marty will be missed by everyone who knew her and anyone who has ever come in contact with her. --posted by Gary Yuke '67 on 04-23-2003
Tribute: I knew Marty pre Jonas Salk. She was always the one girl I admired as having the whole package. Looks, outstanding student, and good-hearted to all. I'll always remember Marty as just a young girl with goals she was sure to attain. She will be missed by all that she touched. She blessed us all that were fortunate enough to know her over the many years of our youth. The many kind thoughts mentioned about Marty exemplify her courage and true spirit. May you forever stay young. --posted by George Rogers '67 on 05-05-2003
Tribute: I attended the 25th reunion with Marty Mearns Fair. We were best friends throughout our years together. I probably know more about Mart than anyone as we shared everything together. It has been so difficult to let go of one of the dearest people in the world to me. She made everything a brighter place. She was like the sunflower she loved so much, except the sunshine followed her! --posted by Jan Willitt LeBaron '67 on 11-23-2009
---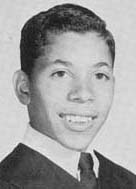 Rudy MORRIESE died April 25, 1979 in Sacramento from electrocution
Article: Sacramento Bee, April 27, 1979 - CB EQUIPMENT ELECTROCUTES NORTH AREA MAN - The coroner's office reported RUDOLPH MORRIESE, 29, accidentally electrocuted himself in his North Area home on Hood Road while working on citizen's band radio equipment. His wife told deputies she heard a crash Thursday afternoon and on entering a special room he had for his radio equipment, she found him on the floor. Arden Fire District firemen attempted to revive him. An ambulance took him to Sutter Memorial Hospital, where he died about a half hour later. Coroner's deputies said Morriese had burn marks on a thumb and finger. They are attempting to determine what he touched to be electrocuted.
Obituary: Sacramento Bee, April 29, 1979 - MORRIESE. In this city, April 25, 1979. Rudolph W. Morriese. Dearly beloved husband of Jackye Morriese. Loving father of Arthur W. Morriese. Loving son of William A. and Lillian Morriese. Loving brother of Anna Marie Beasley. A native of Sacramento. Age 29 years. A member of Construction and Labor Union Local 185. Friends are invited to attend the services 11:00 AM Monday at the George L. Klumpp Chapel of Flowers, Riverside Blvd. and 2nd Avenue. Interment Sierra Hills.
Tribute: I had known Rudy since my days at Greer in the 5th grade, Jonas Salk, Encina, and up until his death. Rudy served in the United States Marines and was a father of one son and left a widow behind. I knew Rudy very well and his entire family. Rudy and Elmo Yates all lived near Encina, so as kids we spent a lot of time doing what kids do. Mostly fishing and goofing around. I talked with Rudy about a week before his accident from Hawaii. At the time, he was in the construction business and seemed happy. I miss him and all the funny things he used to do. Thanks for the good memories, Rudy. --posted by George Rogers '67 on 08-24-2002
---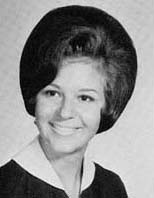 Patty O'CONNOR Kaestner died August 5, 2001 in Alameda County
Obituary: Sacramento Bee, August 8, 2001 - PATRICIA SUE O'CONNOR KAESTNER - Was born in Cincinnati, Ohio, on May 7, 1949 and died on August 5, 2001 at the age of 52. Patty moved with her family to Sacramento in 1960 and graduated from Encina High School in 1967. She was preceded in death by her mom Dorothy O'Connor and her dad Larry O'Connor. Her memory will forever be in the hearts of her son and daughter-in-law Troy and Lisa Kaestner, her granddaughter Payton Marie Kaestner, and her brothers Tom, Dan, and David O'Connor, all of Sacramento. Patty also had two older sisters, Kathy and DeDe and a nephew, Rodney, who loved her dearly. A family memorial gathering in Patty's honor will be hosted by Troy and Lisa at a later date. Patty lived her life as she wanted and was always good for a laugh. May she finally rest in peace.
Tribute: Patty, I'll always remember you and Danny in his '58 Chevy convertible. We missed goofing around on weekends with Danny, but you swept him off his feet. For Danny to have married you says volumes. I wish you only the best and rest in peace. --posted by George Rogers '67 on 08-27-2002
---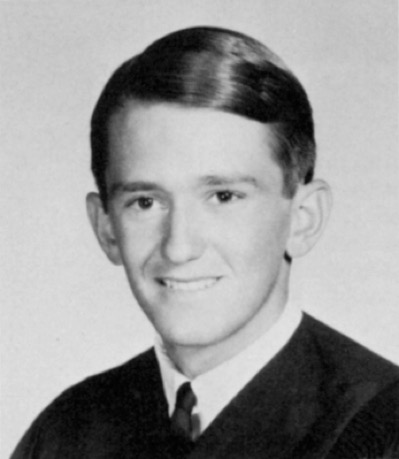 Van Owens died January 8, 2016

9/28/1949 - 1/8/2016 Van Owens, of Sacramento, passed away in his home on Friday, January 8. He is survived by his mother Arlene Owens and his siblings Scott Owens, Kim Runnels, and Kelly Owens. Van leaves behind his children Oliver Owens, Krystal Owens, and John Guild, along with six grandchildren and many family and friends. A celebration of Van's life will be held on Saturday, January 30th. Please contact the family for details.
Published in The Sacramento Bee on Jan. 24, 2016
There will be a celebration of life for Van Owens on Saturday January 30th. It will be held at his home address of 1428 Hesket Way, Sacramento at 2:00 pm. If you plan to attend please RSPV me athenrycarrot2@aol.com or 916-7997378 (my cell) so I can inform the family as to how many will attend. If you have any pictures or anything you can share in remembrance of Van it would be appreciated. Thanks, Steve Henry

Tribute: Van was one of a kind, even as a kid. He really made me laugh and look honestly at life. Unforgettable guy. –posted by Lora Saunders on 01-08-2016
Tribute: I'm sadden to hear of Van's passing since I too lived in the same neighborhood. Swam in his family pool a couple hot summers. Played on the same little league team in the 5th grade when we went to Greer. Later JS and EHS together. I mentioned to Steve Henry, another great guy from HS, our freshman year I made a trophy in wood shop for Van and me to win from each other playing checkers. He was one heck of checker player and nice kid, and I'm sure man as well. He'll always be remembered by the Rogers Family fondly. –posted by George Rogers on 01-08-2016
Tribute: I too grew up in the neighborhood with Van, walked to Greer and JS and EHS with Van and the rest of the kids. We had a tree house just down the street from Van's that we scrambled up and down like monkeys. Played little league and then HS football with Van. Always a fun and entertaining guy with a subtle sense of humor. He will be missed, but he leaves a nice legacy with his children. –posted by Chris Wicks on 01-08-2016
Tribute: I am saddened to hear of Van's passing. He was a friend, a teammate, and later a patient of mine. I never saw him angry, and he was always in a fun mood. I was on his email list when he discovered something new, and I sent him plenty of jokes and info back. I will miss him. –posted by Pat Penney on 01-08-2016
Tribute: I have always considered Van a very special friend. I remember meeting him for the first time at football practice our freshman year. For some reason I always seemed to have a strange talent of befriending people that were a little unusual. Van was definitely unusual but only in a good way. He had a good sense of humor, sometimes dry, and loved to laugh and have fun. As time passed, we both spent a lot of time together on and off the football field. He was the kind of friend that was always there no matter what the situation. I have countless stories but far too many to share. After high school and college, we eventually parted ways but did keep in touch. It was not until this last year when I realized his health was failing that I began to spend as much time as possible with him. We had a wonderful time talking about the good old days, looking at old pictures, and laughed at all the bonehead things we had done. Yesterday I said my last goodbye to a dear friend. As I sat next him, he was unresponsive and could not talk but as I prayed for him, I touched his arm and he slightly opened his eyes just long enough as if to also say goodbye, my old friend. He will be missed but never forgotten. –posted by Steve Henry on 01-08-2016
Tribute: I am sad to realize that Van passed. All of these comments regarding his character, humor, and integrity validate my own feelings about him. He always beamed that smile and was the epitome of a "gentleman". –posted by Julie Barbeau Quintana on 01-10-2016
---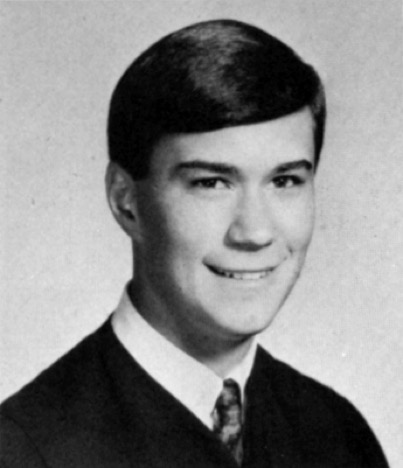 Mike Palmer died October 11, 2016
Michael Douglas Palmer, born 6/13/48, passed away unexpectedly on 10/11/16. He was preceded in death by father Arthur G and mother Shirley M Palmer. Survived by daughter Dawn Palmer, sisters Sue Jordan and Jaclyn Smith, brother Alan Palmer (Mary), niece Jennifer Jordan and nephews Alex Smith and Jason Palmer. Mike was stern on the outside with a heart of gold on the inside and will be missed. Employed for over 40 years in the electrical industry, retiring from Schetter Electric in 2013. A proud ex-Marine and member of IBEW Local 340 and ECV. He loved all sports, especially the Raiders and was a stand out athlete in high school, starring in baseball and basketball. A Celebration of Life will be held Sunday, 11/13/16, 12:00-3:00pm, at Woodcreek Golf Club in Roseville. Please bring a memory or experience with Mike you would like to share. Family requests in lieu of flowers, that any donations be made to Special Olympics or a Veteran's organization. [Published in The Sacramento Bee on Nov. 5, 2016]
---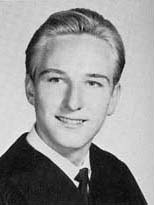 Chad PETERSEN died January 21, 1999 in Sacramento of an overdose

Tribute: I was saddened yesterday when the only thing I saw listed for Chad Petersen was that he had died of an overdose. Chad was much more than this! I first met Chad as we were cutting class and hiding out in the library in 1967; this turned into a life-long friendship. Chad and I would move on to lead different lifestyles, but we still stayed in touch over the years. His mother was a second mother to me after my mom died in 1969. Chad was a fun-loving boy and a talented young man whose artwork was always exceptional! Chad got his degree in Horticulture and set up a business as a gardener and landscaper. He was an avid reader and loved to explore different topics. He would discuss and debate any subject. Maybe everything wasn't exactly accurate, but it was interesting. He worked in Yosemite National Park, The Grand Tetons, and Furnace Creek in Death Valley. He worked with CDF fighting fires in the California mountain ranges; he harvested grapes, picked tomatoes, and cooked crawdads on the Delta. Chad had been working on writing children's stories with his own wonderful illustrations at the time of his death. He could charm you and infuriate you; he also could "run off the rails like a crazy train." He was one of a kind. I keep a picture of Chad on the wall in my office to remind me that we only have an allotted amount of time on this earth. I yell at him on occasion for leaving too soon! Chad was a brother to me and I will always miss him!

--posted by Brian L. Weiss '68 on 09-02-2004

Tribute: PALS
It was just too tough; I couldn't get through the thick walls... My fingers ached as I tore at them. I could feel them shrinking inch by inch as they seemed to close in on me. I panted as the heat of the tight enclosure surrounding me increased, almost suppressing my breathing. Over my ragged gasps and puffs, I heard little noises in the background. Tingles went up and down my twisted backbone. At first, the faint rustling sounds stopped when I did, then I could hear them resume, growing into small tearing sounds. Chills were playing my spine like an accordion. I knew my friend was trapped somewhere in this maze, trying to find me like I was trying to find him. But where was he? If I yelled out I could be captured, killed ...or maybe just eaten alive. I gulped hard trying to think. I flashed on the thought of my newly found, one and one half bladed pocket knife. I wriggled my body around, searching my pockets for my latest treasures; a few coins, a marble or two, and finally my fingers closed mercifully around the rusty silver and black knife. I wrenched it from my pocket. My sore fingers pried open the half a blade (no use ruining the remaining good blade). Even though it was old and dull, I knew the genuine old timer was plenty tough enough to tear through these walls. I laughed out loud, and said in an almost swaggering tone, let 'em try and get me now!
I heard a faint voice, "Chris, is that you?" I stopped, pausing for a moment, could this be a trick? Again the muffled voice whispered my name, "Chris, where are you?" A faint glimmer of recognition etched its way across my face in the form of a broadening smile.
"Chad, is that you?"
"Over this way, hurry!" My knife flashed in the darkness as I sliced and tore my way through the barriers and walls between us. I was almost there, and so was Chad. I could hear him viciously slicing and hacking his way through the last partitions between us. From the dim glow of the surrounding walls, I saw his blade slicing across the top and down the sides like a hot knife through butter. Suddenly the wall collapsed in front of me and I saw the dirty but familiar face of my best friend Chad. Our hands reached out across the remaining space and clasped, shaking with a friendship I knew then in abundance but know now only in rarity. We had come through, braving enormous odds, overcoming immense barriers and now we both knew things were going to be just fine … for together we could conquer anything. We could beat down the most insurmountable of odds, beat the biggest of foes and always, always come out on top because we were pals.
"You kids get out of there right now!" Chad and I didn't move. "You know you ain't allowed to play in there, now get out!" Chad and I didn't move some more. We waited for more verbal adult shouts and orders. I gripped my now seemingly insignificant pocket knife tightly, hoping the man would go away. One of the few kids' prayers that I have ever had answered was that one (he left). Chad and I both knew the adventure was all but over. We had the same thought at about the same time. "Let's get out of here now, while he's gone!"
We fought our way back through the huge one and a half story pile of empty appliance boxes. I followed Chad through the maze of twisty holes he had cut through the stacks and stacks of the huge cardboard containers. The bright afternoon sun beat down on us as we made our dash, like two foxes over the lip of smashed boxes, under the fence, across the open asphalt parking lot and down the alleyway to our hidden bikes. We kicked up the stands, rolling before we were planted on the fat banana seats. Side by side Chad and I glanced at one another, breaking out into peals and guffaws of laughter. The laughter you wish would last for a lifetime. Our happy tears streamed down our cheeks as we headed down the wide streets of our boyhood days, heading inevitably on to the narrow street of adulthood and home. But for now, we knew we would be back..................
First published in Senior Lifestyles (Chico) 1993, The Lost River Star Newspaper (N/California Oregon) 1998 - Chris. J. Wright
[Posted by Chris Wright '67 on 10-26-2006]
---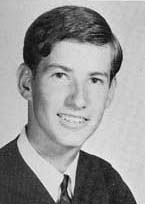 Craig RIEDEL died October 5, 1969 in Sacramento of a suicide
Obituary: Sacramento Union, October 10, 1969 - RIEDEL. In this city October 5, 1969. Craig A. Riedel, beloved son of Mr. & Mrs. Arthur Riedel of Sacramento, brother of Linda Riedel of Long Beach, grandson of Mrs. Emil Ballenski of South Dakota. A native of Minnesota, aged 20 years. Friends are invited to attend services Saturday at 10 AM under the direction of Lombard & Company, 2930 Auburn Blvd. Interment private.
---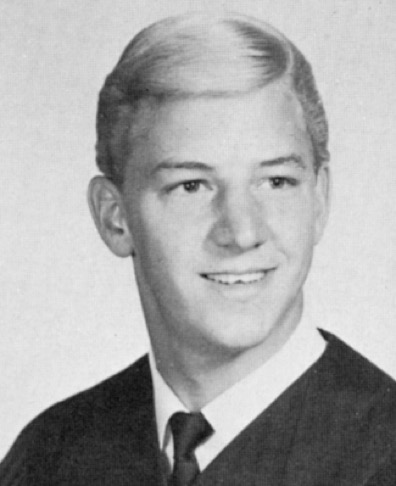 Michael Rhea died May 14, 2012 in Clayton, WA
Michael A. Rhea peacefully passed away on May 14, 2012 at his home in Clayton, WA. He was born on October 20, 1948 to Alfred and Shirley (Nelson) Rhea in Oakland, CA. Michael was preceded in death by his father, Alfred Rhea in 1982 and by his nephew, Wyntre Andrews in 1989. Michael was raised in California in the Stockon and Sacramento, CA area. He graduated from Encina High School in Sacramento in 1967. Mike went onto many adventures in his life. He also worked with his father as a roofer for many years and in 1985 he joined the Heat and Frost Workers of Northern California Local #16 and worked as an apprentice and then a Journeyman Insulator for 27 years until his retirement July 1, 2010. Michael loved his fishing, especially deep sea fishing. He was an avid gardener and loved his garden and yards. He was also a gold prospector and was a member of the GPAA and was always looking for that elusive piece of gold! Mike also loved his puppies and older dog, Libbi Lu, Jaxson Jubilee and Gracie Rhea-Rhea. They brought him many joys, happiness and a good laugh with their antics on occasion! Michael is survived by his loving wife of 31 years, Blanche, his mothers Shirley Mathison and Carol Yoka. His sister Barbara (Willard) Andrews, sister-in-laws, Rae (Alan) Whitman and Stephanie Park. Also numerous nieces, nephews and cousins. Michael touched many lives with his warmth and kindness. He will truly be missed by all. A celebration of Michael's life will be held on June 9, 2012 at 11AM at the home of Susan and Danny Mora; 10201 Twin Cities Road, Galt, CA 95632. All are invited to attend. Memorial contributions can be made in Michael's name to: Spokane Humane Society, PO Box 6247, Spokane, WA 99217. Neptune Society was in charge of cremation. Published in Lodi News-Sentinel from June 5 to June 13, 2012.
Tribute: Geeze what a loss. Mike Rhea was one of the nicest guys I knew. Wasn't a bad bone in him. He was really good friends with Dennis Braley in HS and for years after. I ran into Mike several times living in several places with Dennis in from late 68-70. I was crashing in Alameda then when home leave with my folks. Mike was roofing with his dad in Oakland then and his sister Barbara lived in Oakland then as well. Barbara was a lot of laughs and a nice person as well. In fact that's all we every did, have a good time and laugh. I ran into Mike rooming with Dennis in 1968 in Oakland while loading ammo at Port Chicago for VN so I'd drop by for kicks before going on watch until we sailed back to VN. Then lost contact after that tour and while on leave we ran into each other again in Oakland. He was still roofing with his dad but in another house in Oakland. I don't recall where Dennis was then. He asked me if I had heard of CCR and I said who? He said sit down you'll like this. Seems like it was yesterday to me and he broke out the album by CCR and turned up the stereo full bore and we listened to Born on the Bayou. What a trip and treat for me. All I had been hearing was ARFTS in Vietnam and this was new to me. Mike sure loved music then. And I ran into him again when I returned home in 69 and he had moved again still working with his dad roofing off East 14th Str. in Oakland near the old GM plant in some neighborhood. His dad was a nice guy as well. Like I said Mike loved the music of the late 60's early 70's (who didn't) and if I was around I'd crash at what ever pad they had. I have so many good memories of Mike during that period as well as Dennis Braley (RIP). I have often thought of Mike and the good times we had in those years. Like Dennis, Mike was funny,cool,smart and I was proud to be his friend. For anyone who knew Mike you knew a really nice guy. RIP Mike your up there with Dennis and your dad I'm sure having a good time. I still don't know what my destiny holds for me but one day I'll be having laughs with you guys again. RIP. George Rogers
---
RUST, Glenn Lewis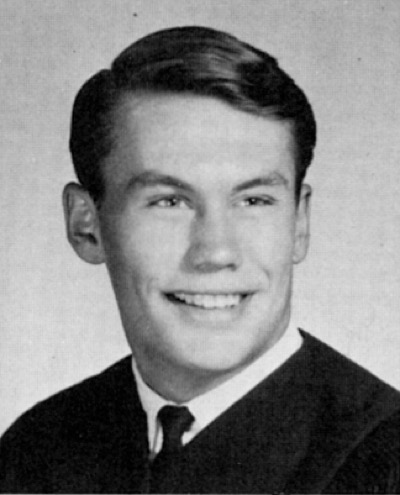 Of Wilton, CA. passed away peacefully at his home on October 23, 2014. He lost his 7-month battle with AML, a rare Leukemia. He was surrounded by his family. Glenn was born on March 9, 1949 in Sacramento, CA. He was a beloved husband of 44 years to his wife Shirley Rust. He was preceded in death by his father William D. Rust and is survived by his mother Myrtle Rust of Sacramento. Glenn is also survived by his son Matt Rust and wife Angie of Rocklin, and his daughter Becky Brizzi and husband Ethan of Lincoln. Also his brother Jeff Rust and wife Mary Jo of Downieville. He will be missed by his grandchildren Riley and Mason Rust, along with many nieces and nephews. Glenn was also loved by many of the extended family of teenagers they helped raise from their foster care home in Elk Grove in the early 80's for 14 years. Glenn graduated from Encina High School in 1967 and attended American River College. He was drafted into the US Army in 1969 -71. Married Shirley on July 18, 1970, on leave and returned. He served with the 299th Combat Engineers in Vietnam War and was promoted to the rank of E5 Staff Sargent. After discharge, Glenn and Shirley settled in the Sacramento area. He worked then for over 15 years with ARA Services Corporation. He started his own small business as owner/operator contractor of "Rust and Son Tractor Services" over the past 20+ years. He became a licensed plumber and established "Laguna Plumbing" over the last 7 years until his illness. Glenn was a patriot at heart, a conservative thinker, and often spoke his mind to whoever would listen. He was greatly disappointed to see the values and culture he loved disappearing. He will be missed by all who knew and loved him. He had many good friends and loyal customers who will miss his services to them and his perspectives. He was truly one of a kind who found his way home to be with his Lord Jesus in heaven. Memorial service and celebration of the life of Glenn will be held on Friday, November 14, at First Baptist Church of Elk Grove at 11:00 AM, 8939 E. Stockton Blvd, Elk Grove. Remembrances in Glenn's name may be made to the "Sacramento VA Hospital" or to the "UC Davis Cancer Center'' in Sacramento for the Leukemia Research Campaign to find the Cure. [Sacramento Bee, 11-9-2014]
Tribute: Such sad news. Glenn was a neighbor and I went to school since we were on the second grade. A really nice person. Such a reminder of just how short our time here is. Every day is a gift to be celebrated. Glenn's dad and my dad met for breakfast at Jack in the Box for years, so I was kept up to date about Glenn's life of selfless giving. He and his wife were foster parents to many children in need. The world is a better place because he was here. –posted by Charlene Jenkins Bole on 11-11-2014
Tribute: Very sad to hear Glenn passed away after a hard time with leukemia. Glenn was a great guy, had a great kind-of-sly smile. I knew him mostly from the Encina baseball team, and he kept things light and fun. I remember he used to gross us all out by stamping on frogs out in center field when things got slow. A good athlete and a pleasure to have known. Please pass condolences to his family. –posted by Doug Smith on 11-13-2014
---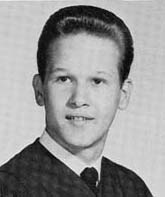 Del "Mike" SCOTTO died June 12, 2007 in Hawaii of cancer
---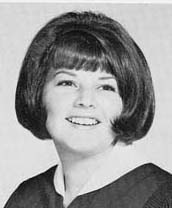 Sharon SMITH Zeka died February 22, 1985 in Marysville of an illness

Obituary: Marysville Republican, February 24, 1985 - SHARON SMITH ZEKA - Johnson Park Elementary School teacher Sharon I. Zeka, 35, of Marysville, died Friday at Rideout Hospital of complications following an illness. She moved to the Yuba-Sutter area eight years ago, when she began teaching at Johnson Park school in Olivehurst. She was the current chapter president of the Marysville Unified Teachers Association. She was a member of the Jewish Community Fellowship, the California Teachers Association, the California State Council of Education, and the National Education Association. She was a past president and member of Mt. Lassen Math Council, an executive board member of the California Mathematics Council, a current member of the Yuba County Democratic Central Committee and was a Campfire leader. She was a graduate of the University of California at Davis and received a teaching credential at Sacramento State University. She is survived by her husband, Timothy Zeka, and a daughter, Jennifer Lee Zeka, both of Marysville; her mother, Betty Smith of Sacramento; and two sisters, Lynda Nehr of Shingle Springs and Marsha Rogero of Sacramento.

Tribute: Sharon and I were good friends during grammar school. One of the times we went to the movies together, she became miffed when the ticket taker wouldn't believe I was only 12 but didn't question Sharon's age ... like Sharon really wanted to have to pay the adult ticket price! I teased her about that for months afterwards. But Sharon's sunny smile is what I remember most. That she became a school teacher after all the mischief we got into at Greer makes me smile as well. --posted by Kathie Kloss Marynik '67 on 09-04-2001
---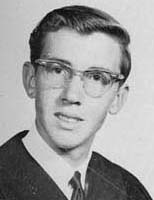 Bruce STORMS died February 23, 1990 in Sacramento of a heart attack

Obituary: The Sacramento Bee, February 25, 1990 - BRUCE LEE STORMS - Of Sacramento, passed away February 23, 1990. Loving father of Victor and Eric Storms. Brother of Mark Storms. Son of Helen P. Rudd. Stepson of William Rudd. Also loving husband of Patricia Storms. A native of California, aged 40 years. He was employed by Southern Pacific Railroad and was a member of Carman's Union for 17 years. Interment: Sunset Lawn Memorial Park.

Tribute: Fishing with Bruce We slid down the rough surface of the large gray granite rock into the interior of the huge group of boulders that had been all stacked in a pile a hundred feet or more from the shores of Lake Tahoe. The interior was fairly light because of the huge spaces between them. The rough floor was covered with a thick carpet of pine needles and a couple of spindly light starved Ponderosa saplings. The smell of the dark reddish-brown earth and pine droppings inside of the dome of boulders was only overshadowed by the slight breeze carrying the smell of the silvery lake itself. We felt like Huckleberry Finn and Tom Sawyer; the only thing we were missing was a Becky. Surprisingly in matter of seconds after we had entered a girl slid down behind us. Obviously seeing the fun we were having and wanting to join us. Her dress flipped up casually as she slid down which did not go unnoticed by Bruce and I. He looked at me and smiled, the left end of his mouth tilting upward slightly higher then the right. We went without saying anything to her for a few moments until she broke the silence of the stony cave.
"Hi, my name is Betsy," she said with a coy smile. Her dark brown eyes casually stared at us as she brushed the dust off of the back of her dress. Her short thin taffeta skirt and her hair cut made her look like a blonde Dorothy from the Wizard of OZ, she looked about our age or younger.
"I'm Bruce," he said, "Bruce Storms." With his thumb he pointed back at me, "That's Chris my friend. Are you from here?"
"No, my Mom and I are from Roseville." Bruce was always polite when he talked with girls, even when he talked about them when they weren't there. Like a careful dance he flirted with her, trying to find out more about her and see more of the pretty legs she had shown us at first. I always watched my smaller friend with great interest when it came to women. I think his esoteric skill with girls came from the fact that he and his brother were raised by his Mother in a single parent house. It was very difficult for his Mom to play both parental roles, work full time, take care of a large house, and raise two boys like she did. And... because of the era (the sixties) it was far, far more difficult then it is now. It had affected both brothers Bruce and his younger brother Mark for the most part in a good way.
Betsy had made our day, heck, our weekend. The rest of the time we spent playing together in the huge pile of boulders. We slid down the rough surface of the rocks over and over, played king of the mountain, pirates, explorers or just talked and laughed at one another and had fun together. Eagle Claw and Fenwick, our rigged and ready fishing rods, spent a very lonely trip just leaning against the rough bark of a tree. The worms in the bucket below snuggled deep to the bottom, safe for now from the gaping maw of any Rainbow Trout.
Our Becky, unfortunately, left a day earlier then we did putting a damper on the good time we were having, but I need not have worried because true to Bruce fashion he had gotten her number. Say, I wonder if he ever called her? --posted by Chris Wright '67 on 10-23-2006

Tribute: I was touched by your tribute, Chris, when I read the words you wrote about Bruce. He was my first love and the father of our two sons. Bruce would be so proud to know that not only has his two sons grown into wonderful men, but that he also has three wonderful granddaughters and both our sons are awesome fathers. I met Bruce when I was 13 years old at the Village Theater (near Country Club), after stepping out from watching "A Hard Days Night" with the Beatles. Bruce was 16 years old and dressed in a white t-shirt, light blue jeans, and driving his mother's Volkswagen. I'm not sure if his brother Mark was there, but I was instantly attracted to Bruce. He commented on the fact that he liked the Beatles and we chatted a bit, exchanging numbers in the end. He was charming, enjoyed laughing, and always mischievous! I fell in love with him and married him at 18 years old; he, 21 years old. He loved to hunt and fish and could be found off doing what he loved to do best. Bruce would be so proud to know that his older son has almost 20 years in the Air Force and that his younger son works for Immigration downtown. His mother Helen is still active and as gracious as she's been all her life. I have to honestly say that Bruce was and still is the love of my life! I and my family still miss him very much! --posted by Penny Storms on 06-06-2010
---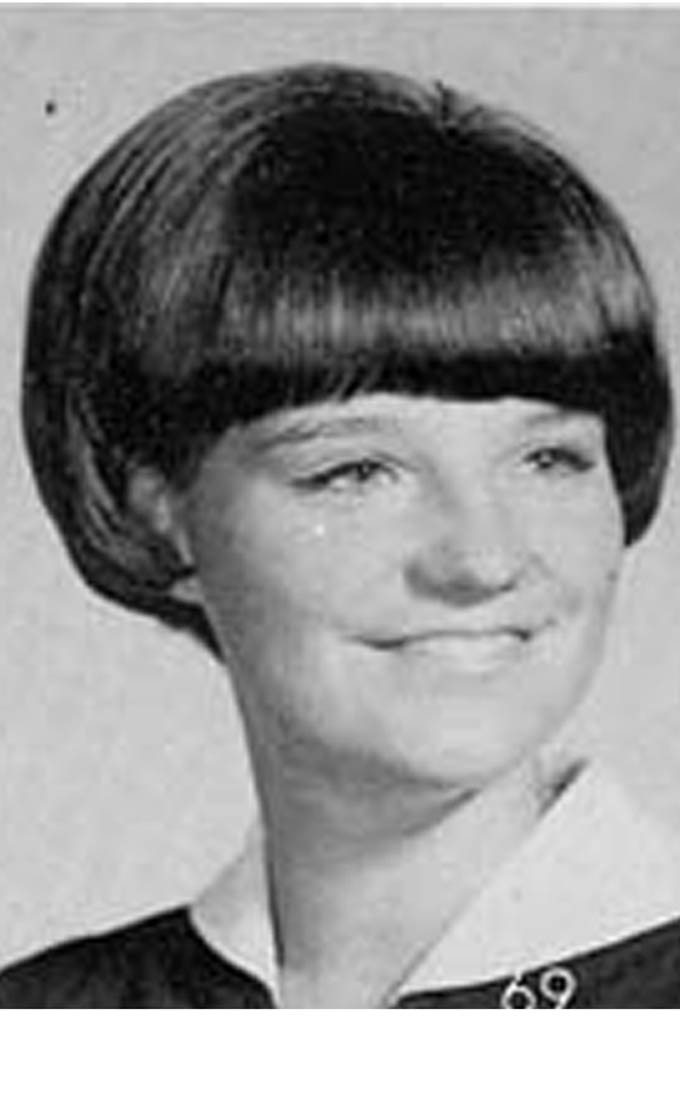 Jeslyn Lee Sudhoff McComcas died April 19, 2017 in Sacramento

Jeslyn Lee McComas (1949-2017)

Born November 2, 1949 to Max and Betty Sudhoff. She passed away April 19th in Mercy General Hospital. She is survived by her husband of 34 years, John M. McComas, her sister Kristin Door, and brother Eric Sudhoff. She has two sons, Gary and Michael Delos Santos, and four grandchildren who live in Hawaii. She graduated from Encina High School in 1967 and attended Stephens College in Columbia, Missouri, for 2 years. She took classes at night and attained her paralegal degree, majoring in Real Estate Law. She started employment with the State of California State Lands Commission in October of 2001. She transferred to the Department of General Services in 2008 and retired in December 2015 as a Senior Real Estate Officer. She acquired her Ham Radio License in 1989 KD6VVP. Discovered and fell in love with Cowboy Action Shooting in 1995, worked at it and became a serious competitor. She was a Sacramento County reserve deputy sheriff for 10 years, starting in 1989. As per her wishes she will be cremated and her ashes spread in the ocean by her sons where she used to swim with them in Hawaii. A celebration of her life, and memorial service, will be held at a later date. Published in The Sacramento Bee on May 12, 2017.
---

Dan TWITTY died April 6, 1968 in Quang Tri, South Vietnam from sniper fire

Article: The Sacramento Bee, April 11, 1968 - Pfc. Twitty Is Killed In Vietnam - Pfc. DANIEL R. TWITTY, 19, son of Mr. and Mrs. Jesse H. Twitty of 3332 Tembrook Drive, has been killed in action in Vietnam. Twitty, a member of the 101st Airborne Division, was serving with the First Air Cavalry Division when he was killed during a mortar barrage Saturday near Khe Sanh, the last day of the Communist siege there. The 101st is the same division his father served in as a paratrooper in Europe during World War II. Mrs. Twitty recalled that when her son completed paratrooper training, his father's paratrooper wings were pinned to him in graduation ceremonies. Twitty, who attended Encina High School, volunteered for the draft on March 8, 1967. He was airlifted to Vietnam on December 14, 1967.
Tribute: Two weeks ago my wife and I visited Washington D.C. and the Vietnam Wall for the first time. Upon arriving at the wall, I went over to the register book and looked up Dan Twitty, who was a classmate of mine (1967). His name is listed on block 48E, line 36 of this beautiful, black granite memorial. I found his name and just stared at it, shaking my head, asking the age-old question of why this had to happen. I then gently touched his name, letter by letter, and said a prayer for him and all the other fallen young men who are listed on the wall. The following story will explain why Dan was such a special human being to me. One night in February of 1965, I was physically assaulted while on my way to basketball practice in front of Jonas Salk school. The following day I went back to Encina with a bandage over my broken nose. A couple of days later, Dan came up to me and asked who beat me up, and I told him it was a group of kids from Rio Americano High School. The next day Dan came up to me again and said he confronted those who assaulted me and he told them to leave kids alone who go to Encina. I didn't know Dan very well, but the fact that he stood up for me and the rest of his classmates against a group of punks showed what a special young man he was. I am also a Vietnam Veteran (1969 -1970 Tan Son Nhut Air Base), so Dan Twitty and all the other young servicemen who gave their lives for their country have a special place in my heart. --posted by Bill Boswell '67 on 10-31-2001
Tribute: I just read the tribute to Dan Twitty, class of '67. I just wanted to tell you that I too found Dan's name on the wall a few years ago. It's a heart-wrenching experience to visit this wall. I find it incredible how so many people file past and how humbly silent and reverent they are as they realize the enormity of fifty thousand lives sacrificed. My dad was Dan's parents' mail carrier. He told me that Dan was killed on the last day of the siege of Khe Sanh. The marines had held out for months. The army was sent to rescue them. By the time they linked up, most of the Viet Cong and NVA troops were gone. One mortar shell landed that day. Unfortunately for Dan and all who knew him, this lone mortar shell took his life. --posted by Steve Erickson '67 on 11-02-2001
Tribute: Danny was a good friend. We were assigned hall monitors at lunch time one year, and all I remember is we never let anyone (except classmates) get by. We were finally removed from the position we were assigned due to excessive force in more then one case. We kept the school nurse pretty busy. I knew Danny from Jonas Salk. He was really a nice guy and one, if you knew him, you could count on. I'll never know why so many people picked on him or as I saw it, tested him. He was no coward by any means. Even from other schools, punks would come over to Encina to take Danny on. I'll never figure that out but was always there as his backup. Danny, we all left a part of ourselves in Vietnam. I'm sorry I wasn't there to help you since I was in the Delta at the time. Your memories are with me, and your courage as a warrior will be everlasting to me and those who knew you. --posted by George Rogers '67 on 08-24-2002
Tribute: I met Danny in 1963 during our freshman year at Rio Americano - my first memory of him is that we were going to fight one day after school (his idea) - but that never happened, and over the next four years we became friends. In the summer of 1964 , Ronnie Sumner and I had motorcycles which we let Danny ride (drive), and that gave Danny the bug for a motorcycle. In the summer of 1965 Danny bought a new red Honda 305 Scrambler, and he was in seventh heaven. Anybody that knew Danny then, knew that he not only was a fighter but also a lover. One night during a time when my driver's license was suspended, Danny picked me up on his Honda and we rode around and ended up at Encina High School where we met some cute girl in the parking lot. Danny offered her a ride on his bike, which meant I had to wait in the parking lot until he returned. Well, two hours later I decided that I might as well start walking home which was about four miles away on Eastern Avenue - that was Danny - and to this day I am not sure if I was more pissed than jealous that night. I remember in about 1965 or 1966 Danny gave me an Encina maroon football jersey (maybe it was his). The number I think (some 38-39 years later) was # 33, and I kept it in my drawer for a long time as a treasured gift. I think it was in the summer of 1966 that Danny and I worked at the Skeet Range just on the other side of HWY 80, hand-placing clay pigeons on the oscillating "flinger" machines. He worked in one bunker and I worked in the other. We had no control of when they would be launched, we just waited for the shooter to yell "Pull" then someone would push a button and the disc would fly off, then someone would shoot their shotgun over our concrete bunkers, then we would put another clay pigeon on the machine and wait for the next "Pull." One day someone pushed the button without a yell for "Pull ," and the flinging arm struck Danny in the forehead - almost killing him - but in time leaving a mean-looking 3-inch scar down his forehead. The last thing I remember was that Danny was going with beautiful Shelly Kerr and had joined the Army to please his folks (and maybe his probation officer), then he went to Vietnam with the 101st Airborne which assigned him to the First Air Cav and was killed at Khe Sahn on the last day of Tet. Danny was one of a kind, and I am glad that I knew him. --posted by Gordon Smith on 10-24-2004, Rio Americano '67, Vietnam 1970-71
Tribute: Danny Twitty was my friend. We knew each other as kids from 6th grade. I met up with him at Fort Polk in March 1968. We were in basic training in the same platoon. We both had volunteered for the draft. He proved to be a great friend. It has been over 40 years, and I think of him from time to time. The memorial you have prepared is a wonderful tribute. Thank you. --posted by Joe Wirsing '66 on 06-17-2008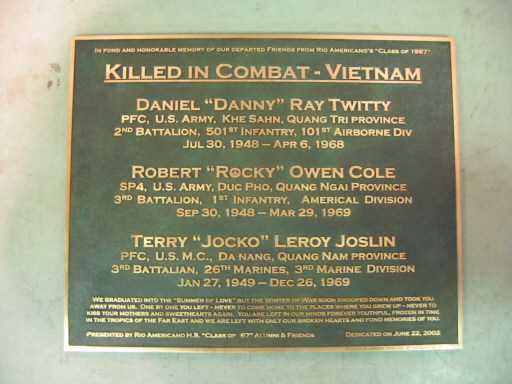 This plaque was erected by Rio Americano's Vietnam Memorial Committee, chaired by Gordon Smith. (Danny attended Rio his freshman year.)
Photo courtesy of George Rogers and posted 11-01-2005.
On 09-14-06, Encina dedicated its own Vietnam Memorial Plaque. It can be viewed at: http://www.encinahighschool.com/vietnam.htm
---

Donna WHIPPLE Anderson died July 3, 2012 of multiple sclerosis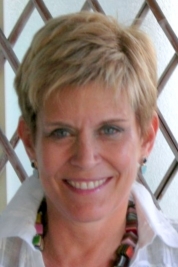 Obituary: San Francisco Chronicle, July 21, 2012 - Brave Warrior Donna Anderson. Her Life Ended July 3, 2012. Donna is survived by her daughter Kelly Russell; her husband Jim Anderson; his three children and spouses, David & Jennifer Anderson, Trevor & Katy Anderson, Julie & Marc de Bourbon; five grandchildren, Michael, Thomas & Caroline de Bourbon, Lanea Anderson and Georgia Anderson; her sister and husband Linda & David Roscoe; and her dog Teddy. Her grandchildren loved spending time with their "Nonna Donna." Donna was born June 29, 1950 in Dayton, Ohio, to Graham and Doris Whipple. Her family moved to California when she was five. In 1967 she graduated from Encina High in Sacramento (where she was captain of the JV cheer leaders) then from UC Berkeley in 1971. After a brief stint with the Miller Star & Regalia law firm, she enrolled in and received her MBA from UC Berkeley Business School. She went to work for Touche Ross where she became one of the first female managers for a "Big 8" CPA firm in the Bay Area. Living as a single mom after 1980, she and her daughter Kelly called themselves "Partners in Possibilities." She married Jim in 1991, shortly after which she started playing tennis and was captain of her Oakland Hills tennis team for six years. She loved to compete! Donna was diagnosed with MS in 2004. She started practicing yoga and was so inspired by her teacher (Raleigh Wills) and the benefits of yoga that she enrolled in a teacher training program so that she could help others. She taught yoga right up to the end, appreciating the contribution she could make. She loved singing with the World Harmony Chorus and volunteering with Girls Inc., mainly teaching yoga to young girls. She enjoyed hiking and was an avid and excellent bridge player. She was vivacious, active, outgoing, and lived a very full life until MS finally took its toll. She will be greatly missed. Services to celebrate Donna's life will be held at the Chapel of the Chimes in Oakland at 1:30 on Friday, July 27, 2012. In lieu of flowers, the family invites donations to the Donna Anderson Accessible Yoga Scholarship Fund, c/o Reverend Jivana Heyman, San Francisco Integral Yoga Institute, 770 Dolores St, SF 94110 or to Girls Inc, 13666 E. 14th St, San Leandro, 94578.
Donna's memorial service was very moving. To share a little of it with you, I am attaching a copy of the program, a copy of the obituary, and a link to a YouTube site that has the slide show (with music) played during the service. There are three pictures from your recent high school reunion in that slide show.
Thanks again for all your kind emails.
Jim Anderson
Tribute: Jim, I'm so sorry to hear of your loss. I remember Donna as a charming, smiling, and smart classmate. I can understand the sentiment that she is now at peace as MS is a horribly disabling disease. Thank you for being there for her as it is very difficult for the caregiver. Please let those of us who only really knew her in high school and re-acquainted at the reunions what her life was about. Sincerest wishes for peace in your life also. --posted by Chris Wicks '67 on 07-06-2012
Tribute: I am so sad and actually in a bit of shock...our Donna Whipple ~ gone? How can this be? I just re-read her bio on our class of '67 webpage. I remember she and Chris Grey did much together, and I remember seeing a photo of them on one of their trips. How time changes all things. My heart is heavy for you, Jim, and for all of her friends. She was always friendly and full of life. I know MS is an insidious disease, and she is now with no pain and thinking about what to do next...that makes me have hope. I pray you will be fine with time, Jim. --posted by Linda Fossi '67 on 07-06-2012
Tribute: Dear Jim, I send my heartfelt condolences to you and those who loved your wonderful wife, Donna. I have such fond memories of Donna from our sophomore year in high school. She, Joey Howard, and I spent many crazy hours together practicing our JV cheerleading routines and going to games together. I remember sleepovers at her house and "night walks through her neighborhood" when we were suppose to be sleeping. I have fondly thought of her and the friendship we had during those high school years. She was truly a gifted person and knew she could accomplish anything she put her mind to. I always stood in amazement of her abilities. It was so good to see Donna and visit with at our last reunion. I am so very sorry for your loss You will be in my prayers and thoughts. --posted by Judy Walker Taylor '67 on 07-06-2012
Tribute: Jim, I thought I'd take the privilege and put your email address out there for those who may have missed it and want to pay their condolences as I did to you in private. Whichever way it is done out of total respect for such a great girl we all liked and admired growing up. As I said, I will contact my friends at Rio who she wanted me to connect her up with some years back. Ronnie Sumner took care of that via Marty Crowe - Jamie Ronzone as I was being assigned another OPSEC overseas or somewhere and still am. --posted by George Rogers '67 on 07-06-2012
Tribute: Dear Jim, I want to express my sincere sorrow for the loss of Donna. Losing one's spouse has to be the worse kind of loss. I experienced the loss of my wife in 2009 of 33 years, and it was so devastating. The one thing that will really help to cope with the loss of Donna will be all of the wonderful memories you have of her. What makes it so difficult is we sometimes don't realize that we are with our spouses 24/7, even though we may not be physically with them... we are mentally. Now you have to fill that void with something, especially being a caregiver... that is the time you think of the happy times that you both shared and cherished. I was not in Donna's inner circle in high school but knew her well enough to know that she was a very nice person and well liked. I can only offer my condolences, and if there is ever a time you want to talk to someone who has lost a spouse, I'm available. --posted by Gary Yuke '67 on 07-06-2012
Tribute: Oh, Jim. I am so very sorry for your loss. I know everyone was shocked to learn of Donna's MS when we were getting ready for the 40-year reunion. You know people get sick, but a lively, vibrant person like Donna seems too unlikely to be stricken down. It is the epitome of the randomness and unfairness of life. I can only repeat the wishes and memories already sent out by some of our Encina classmates. There is nothing that adequately expresses the loss you must feel. I wish for you a new strength and inner peace to know that you had a lovely woman in your life for so long. Someone once told me that when someone dies, only the love remains. All the struggles or petty arguments disappear like smoke, and what's left is the bond of love that you had. That love will buoy you up in the years to come. --posted by Lora Saunders '67 on 07-06-2012
Tribute: Dear Jim, so very sad to hear about Donna. We were good high school friends: It was Donna, Nora, the "2 Susies" and me back in the day. Shortly after, Chris joined our girlfriend group. Oh, the memories! Donna told me at the last reunion (where I sat on her lap - photo on Encina website) that she recalled that my dad danced with her when she was 16 for only a few minutes because she always bugged him to do so. I shared with her that I still brag about her to my adult friends that I had her as a friend and that she had a brilliant brain and a magnetic personality. Donna will always be in my heart, her laugh and her energetic fun-loving ways - always that bubbly beautiful young girl in my mind. My prayers go out to you and your family. --posted by Julie Barbeau Quintana '67 on 07-08-2012
Tribute: Dear Jim, I am saddened to hear about Donna's passing. She was so vibrant and had endless energy. I heard that she had MS at the last reunion, but she didn't show it. I remember Donna was my partner in typing class with Mr. Trent in summer school. Well, we were both a little competitive, and we had fun challenging each other everyday. I met her at Jonas Salk and we were friends through high school. I'm sure life with Donna was really fun, and you can be thankful for those years. My thoughts are with you in this difficult time. --posted by Pat Penney '67 on 07-08-2012
Tribute: I am so sorry to hear about Donna. She was one of the great memories of our days of Jonas Salk. I wanted to extend my sincere condolences to Donna's friends and family. I know she leaves a huge void. --posted by Joe Vassar, '67 Rio Americano, on 07-09-2012
Tribute: It is with a heavy heart that I write now about our dear friend, Donna. I received an e-mail from Jan Willitt LeBaron informing me of Donna's passing. I am still in shock! When I opened the Encina class page dedicated to the Class of '67 and scrolled down to Donna, I gazed at so many familiar faces. I did not know about this tribute page and commend whoever is in charge of it. I knew about the passing of many, but I was shocked at many other precious friends on the list. We were all so very close growing up, and when we were separated, many of us had to go to "the new high school." It was a very difficult transition but character building. Donna was such a part of my life growing up, and we re-connected the last few years as we found out that we lived about 20 minutes from each other. We couldn't believe it!! Many of us started kindergarten together, but it was when Donna came to Jonas Salk in seventh grade that we became buddies. The slumber parties in Sierra Oaks and Del Dayo were legendary in those early years. We couldn't drive, but we did roam the neighborhoods as a pack. Susan Armitage, Susie Staples, Julie Barbeau, Marty Mearns, Janice Willitt, Ronnie Heller, Donna, and I had such memorable times together. A few years ago when we reconnected, Donna and I took a few walks together, and when I knew Jamie Ronzone was coming to town, I arranged for the three of us to meet in Berkeley. I feel so very fortunate to have spent time with Donna and share children, grandchildren, adult life stories and experiences. When we last saw each other, it was at a restaurant in Mont Clair when we coincidentally ran into each other with our families. Our visit was brief, but we again instantly connected. I will forever remember Donna's magnetic smile, her deep blue eyes, energy, and openness. I will treasure all our times together. Jim, though I did not know you, I send you my deepest sympathies. I will write you a personal letter, but for now know that your dear Donna has a place in my heart forever. How fortunate the two of you were to have years of love, laughter, and, yes, challenges that probably brought you more together than most. MS is cruel and I am so very sorry that it took Donna from us all. May she truly rest in peace! --posted by Mardi Crow Potts, '67 Rio Americano, on 07-11-2012
---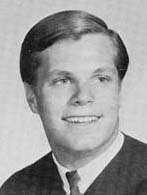 Craig WILCOX died May 15, 2012 of cancer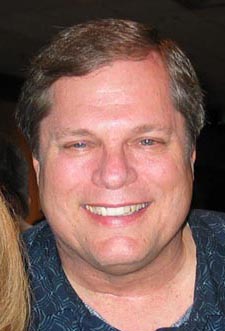 Tribute: When I heard that Craig was so sick, I wrote to him via a friend and he read my letter to him. I'm so glad I did. Craig and I went back to elementary school. Although I've been out of the Sacramento area since I was 19, many times throughout the years, I will reminisce about my childhood and wonder what and where everyone is now. I am glad we have this avenue to at least hear about each other, although one never likes to read that a friend has "moved on" too early in life. My deepest condolences to his wife Linda and his family. --posted by Linda Fossi '67 on 5-17-2012
Tribute: Craig was a good friend - the closest during those young years. Craig and I walked to and from elementary and high school (before cars) every day, and I wish I could have a recording of all the things we talked about. Very sad that he's left this world way too early. It's been easier letting him go, though, knowing that so many people let him and his family know that he was important to them. I hope that his wife Linda and the rest of his loved ones feel that too. My heartfelt condolences to them. --posted by Doug Smith '67 on 5-17-2012
Tribute: I always remember Craig's smile. I don't ever recall a time when he was not smiling. He was a great guy and definitely gone way too soon. My love and deepest condolences to his wife Linda and his family. Craig was one of the good guys and made this place a better place. Craig will be dearly missed. --posted by Linda McCreary '67 on 5-17-2012
Tribute: I too was fortunate to have been a friend of Craig's during high school and beyond. He was one of the good guys, always joking and smiling. We worked together one summer as YMCA day counselors and had great laughs. I was able to communicate with him via email before his passing thanks to Gary Yuke, and I feel good about that. Thanks, Gary. I wish Craig peace and contentment and extend my deepest sympathies and condolences to Linda and his family. Gone too soon, Craig. Rest in peace. --posted by Jim Andrews '67 on 5-20-2012
Tribute: I, too, went through school with Craig. He will always have a special place in a corner of my heart because he was my first boyfriend...in kindergarten, and I remember fondly (and always with a smile) the day he "rescued" me from the monkey bars. Through the school years, I also remember he was one of the nice guys. I want to add my sympathy to his family and friends. --posted by Gayle Reynolds Fountain '67 on 5-26-2012
---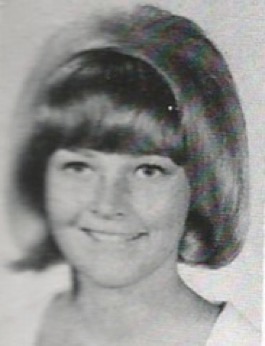 Marilyn Wooten Andrews died May 29, 2006
SALINAS - Marilyn Sue Andrews, age 56, died May 29, 2006. She was born in Portsmouth, Ohio and was a popular psychology Instructor at Hartnell College. Her teaching career spanned almost 30 years, and many students who had her, would say that it was an unforgettable experience. Marilyn was known for her quick wit, infectious laugh, and her independent spirit. She loved teaching, her dog Duncan, spending time with friends, and gardening. She is survived by her sisters Cheryl Ungerman of Folsom and Teresa Wooten of Brentwood, CA; and her nephew and niece Lance Ungerman and Sydney Wooten. A private service will be held at a later date. The family suggests that memorial donations be made to the Hartnell College Foundation (and specifically designated towards the Marilyn Andrews Scholarship Fund at Hartnell College (156 Home-stead Avenue, Salinas, CA 93901). Arrangements are by Struve and Laporte Chapel. [The Monterey Herald, 7-14-2006]
---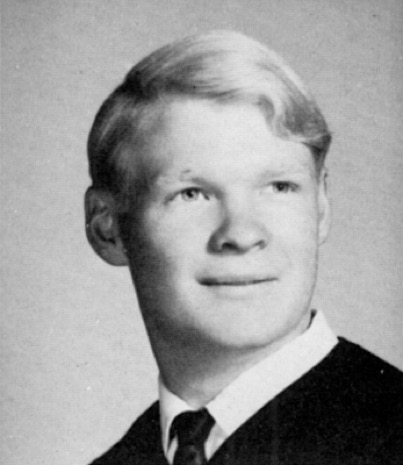 Christopher Justin Wright died August 27, 2013 after lengthy illness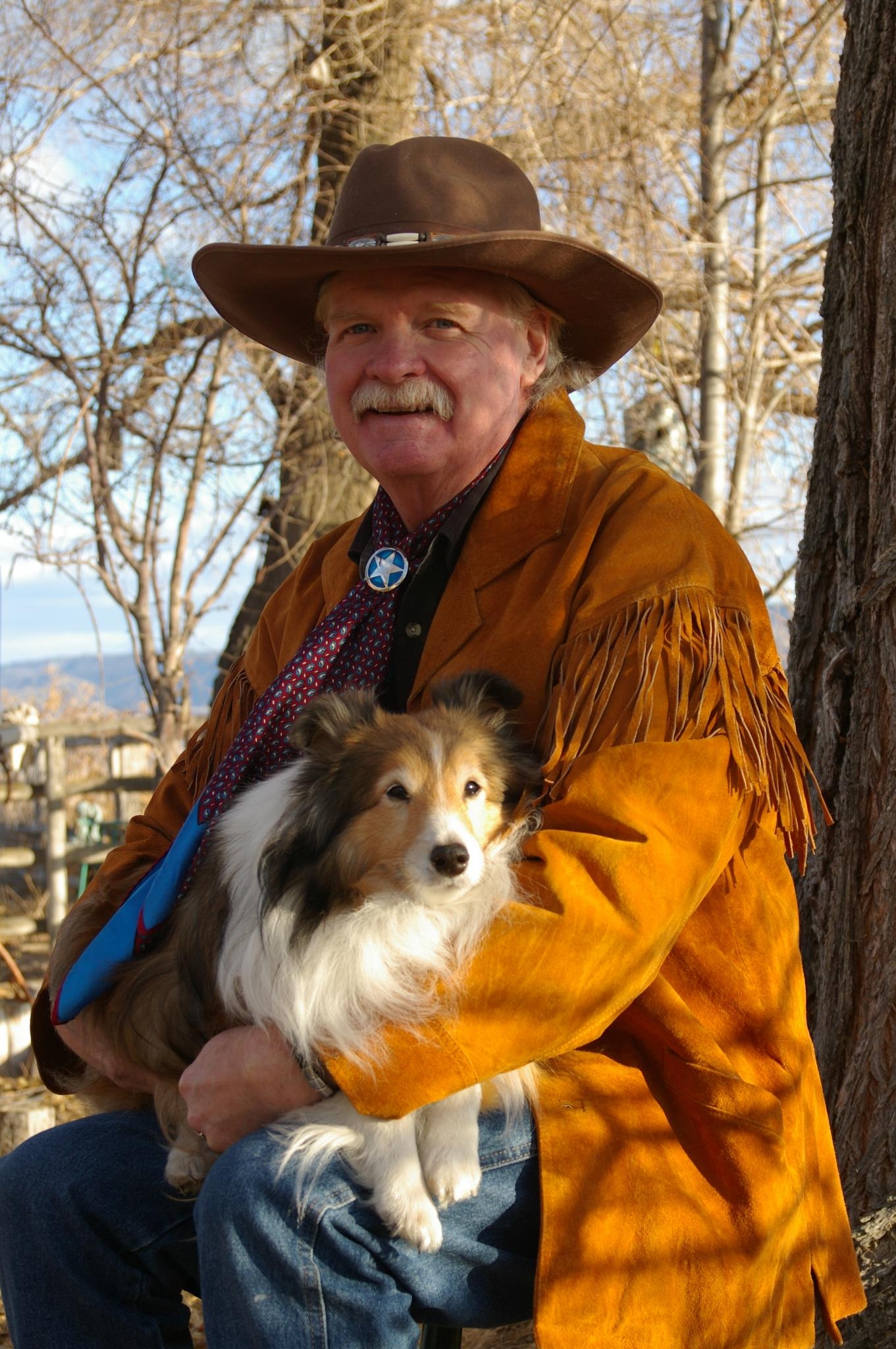 Christopher Justin Wright passed away with his wife by his side in the early morning of August 27th, 2013, after a lengthy illness, aged 64 years 9 days. He is survived by his wife of 23 years, Heidi (McCracken) Wright of Modoc County, his son Trevenen M. Wright of Malin, OR, his daughter Meghan G. Wright of Sacramento, CA, his mother Dorothy M. Wright of Cayucos, CA, and his sister, Susan McQuerry of Bakersfield CA. He was preceded in death by his father, Trevenen A.Wright in 2001. A private memorial gathering was held on Sunday September 1st, 2013 at the family home. Contributions suggested to the family to help with medical bills, and may be sent to his widow Heidi Wright PO Box 14, Malin, OR 97632, or consider a donation to hospice.

Chris created an online persona under the name of Townsend Twainhart and published his books and articles under that name. Chris was also published as JOT, JOT Klinker, and Chris. J. Wright. He was born in Alturas, California. He is the author and illustrator of a children's book (still available on Amazon.com) titled "Bill and the Purple Cow in Oz". He was published in several magazines including Old West, True West, and Wild West, as well as other magazines including Senior, Gold Prospector, Blazing Adventure Zine, Copperfield Review, LOST, California Highway Patrolman, Senior Lifestyle, The California Territorial magazines, Inyo Album, and numerous others.

He served in the United States Army during Vietnam and the Cold War, and was honorably discharged in 1972 and awarded the National Defense, Good Conduct ribbons, SASCOM Citation and Cold War Certificate of Recognition. Chris is a graduate in Criminal Justice from Moorpark, Ventura, Santa Rosa, Sacramento City, and American River Colleges in California.

He was a California Highway Patrolman and California Fish and Game Warden. He is a Past President of the Fish and Game Warden Protective association, Director, and Collective Bargainer for the California Union of Safety Employees. Was also a Deputy Agent with United States Fish and Wildlife Service and National Marine Fisheries. He also served as a California State Fair Board director with the Tulelake-Butte Valley Fair.
Tribute: I am so saddened by the passing of Chris Wright. He was always a wonderful person to everyone and loved by so many. He will be greatly missed by all. ---posted by Linda Fossi on 10-02-2013
Tribute: I too am saddened by our loss of Chris Wright. He was, first, a neighbor who lived around the corner from my family as I grew up in the Town and Country area. He was a good person and loved by many of us. I will personally miss him. He gave a lot to all of us. –posted by Bob Whitehead on 10-02-2013
Tribute: I have not seen Chris since we were children. However, my memories of him are very positive, he was one of the good guys. I am sad to hear of his demise. My sincere condolences to his family. Reading his bio, I am impressed with the life he lived. Blessings to his wife and children. –posted by Rodney Keen on 10-03-2014
Tribute: Very sorry to hear of Chris' passing. He was a great guy who got along with everyone - one of those people with a twinkle in his eye and lots of smiles. I hope his family is consoled by how much he accomplished in his life and how many of us will miss him. –posted by Doug Smith on 10-03-2014
---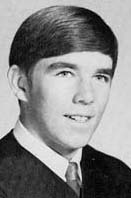 Elmo YATES died February 12, 1970 in Davis of an overdose
Tribute: 1960, junior track meet. At the start line of the 50-yard dash, a bad case of nerves had me shaking, but when I spotted Elmo along the sidelines, he gave me the A-OK sign. To have a "cool" guy like him acknowledge me was a surprise, especially since this was back when boys thought of girls as The Enemy or a big cootie or both. Anyway, my spirits immediately lifted and a good race was run after all. My placement in the dash is now forgotten, but Elmo's unexpected and friendly gesture is not. It's sad that someone somehow couldn't do the same for him 10 years later. --posted by Kathie Kloss Marynik '67 on 09-04-2001
Tribute: Elmo was one of the finest people I ever knew. His brother was in the same class with my brother Gordon ('63). Elmo lived on Bell Street and I met him in the 5th grade at Greer. Went on to Jonas Salk together also. Elmo lost his father at a young age in an auto accident, and later his brother Sam suffered wounds in Vietnam which would take his life years afterwards. Elmo was a very intelligent guy. Good fisherman and just nice guy. And a childhood friend. After Elmo's death I remember going by his house while home on leave and saw this beautiful 1966 yellow 427ci/425hp Corvette convertible sitting in the driveway. It was Elmo's. Later I saw his mother driving it around, and it made me think of the Jan and Dean song "Little Old Lady from Pasadena." Mrs. Yates raised some good boys, just had some tough luck. Elmo had style, brains, and was a true gentleman to those who knew him. --posted by George Rogers '67 on 08-24-2002
---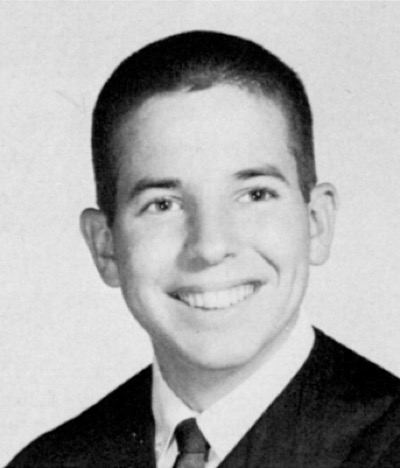 Zdybel, Jr., Frank

64 Jan. 16, 1950 - Mar. 18, 2014. A brilliant mind and a gentle heart. Frank Zdybel passed away Tuesday, March 18, 2014, at his home in Portland. He was born in Sacramento, Calif., graduated from Encina High School (1967) and attended Caltech before beginning an illustrious career in computer software engineering. He was a principle engineer of the Smalltalk-80 programming language. In his later career, he became involved in computer forensics, working on high profile patent disputes. Frank loved and was loved in return by a large network of friends met over the course of a lifetime. He had a deep affinity for dogs and cats who returned the affection unreservedly. Frank was preceded in death by his father, Frank Zdybel Sr. He is survived by his mother, Lillian; brothers, Robert, and Steven; sisters, Lisa and Lauren; nieces; nephews; and his most faithful canine companion, Jade. He leaves behind a legacy of kindness and generosity that will be missed but never forgotten. "

What we have once enjoyed, we can never lose. All that we love deeply becomes a part of us." (Helen Keller)

[Published in The Sacramento Bee, 4-12-2014]
---
"To live in hearts we leave behind,
Is not to die."
--Thomas Campbell
---
[home][bios][pictures][memoriam][20reunion][25reunion][30reunion][40reunion][greer][cottage][howe][jsalk][directory][yearbook][graduation]