Alumni Challenge testimonials
Testimonials from recipients of the Alumni challenge pledges dispensed by the Encina Booster Club.
Dear Alumni association,
Over the past five years we have had the privilege of taking several college trips that have enhanced our Encina HS students college preparation providing resources and tools that enable them to make informed decisions. Through the assistance of Boobster Club we have visited San Jose State, UC Berkeley, UC Davis, Cal Poly San Luis Obispo, UC Santa Cruz, Stanford, CSU Monterey Bay and Chico State on repeated visits. Chico State actually provided financial assistance for our students to tour their campus due to the fact that the Chico State Dean of Admissions is also an Encina alumni!
Our CSF club have been exposed to wonderful college tour experiences that enlighten them to the information they need in order to make informed decisions about their college path. On our tours we have visited the campus bookstores, had lunch in the campus food courts, were led by college students in guided tours and enjoyed special bonding with our fellow club members during our bus rides to the college campuses. We hope in future years to continue to visit campuses in order to provide our students with collegiate experiences that they would not have otherwise. Our Encina students are also exposed to college student life via observation of college students on campus during their typical academic day.
We greatly appreciate the thoughtfulness and kindness extended to our club that has provided us with these exceptional opportunities. Because our students can now make more informed decisions due to these campus tours, they will make better choices for their own academic and career path. As a club that endorses academic excellence and scholarship status, we are thankful to Boosters and the alumni association for their involvement and attention to the importance of our club field trips.
Club Advisors: Arleen Schaller and Lori Patton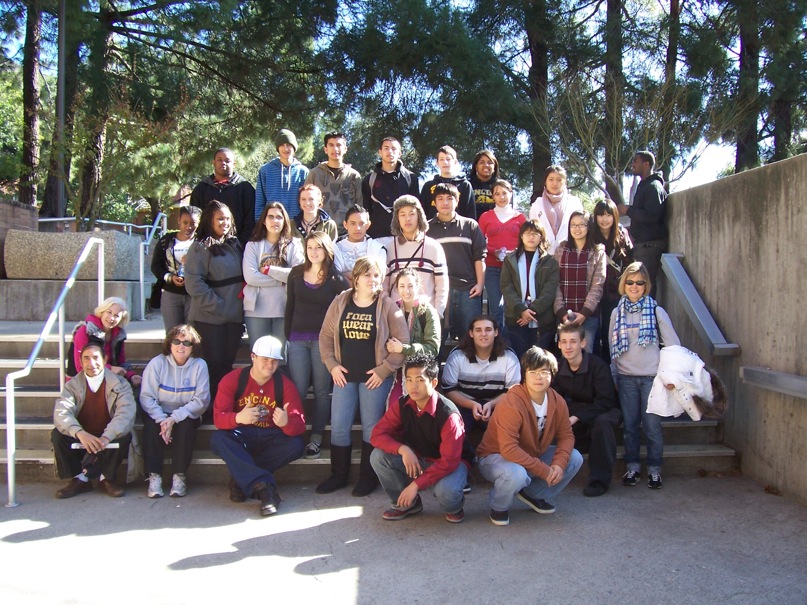 The Encina boys soccer team was honored before the San Jose Earthquakes game on April 7th. The team was introduced on the field for the " Night of Champions ". We stayed on the field and lined up with the professional teams during the national anthem. We then sat together in a section of the stands and watched the game. This was the first professional match for many of the players and they were very excited. We were able to meet other championship teams, their players and coaches, and have scheduled games with them. it was a exciting day for all; a chance to be publically recognized and experience the game at a higher level.
Again, thanks to the support of the booster club we were able to experience all of this.
John Buchmiller Encina soccer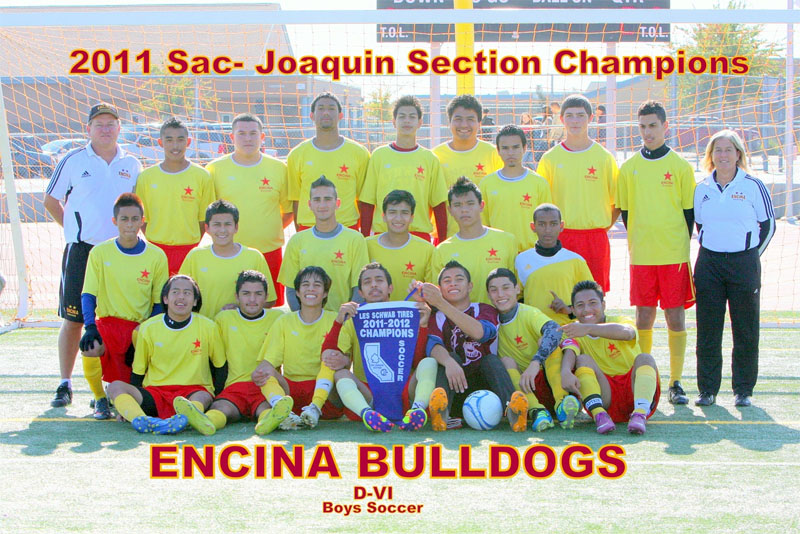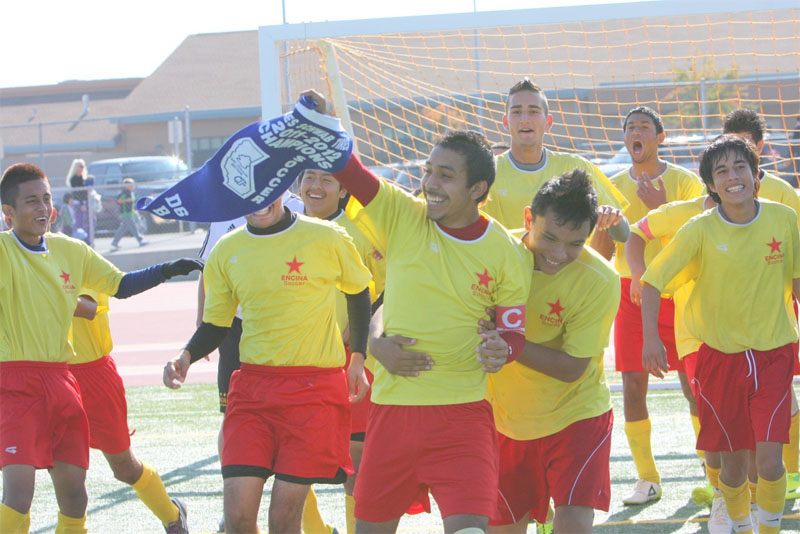 Last updated: 04/18/2012